Bringing a vintage flair to your kitchen is easy with just a few simple items. Baskets, frames, greenery, coffee mugs, and signs are all great ways to bring your farmhouse decor to life. Your kitchen is a gathering place for family and friends and should be cozy and welcoming.
Use some of our favorite antique decor items to add a rustic look to your kitchen, remind you of days gone by, and give it a relaxing and homey feel. Work these into your existing decor easily for a completely different look and feel.
Long Tobacco Baskets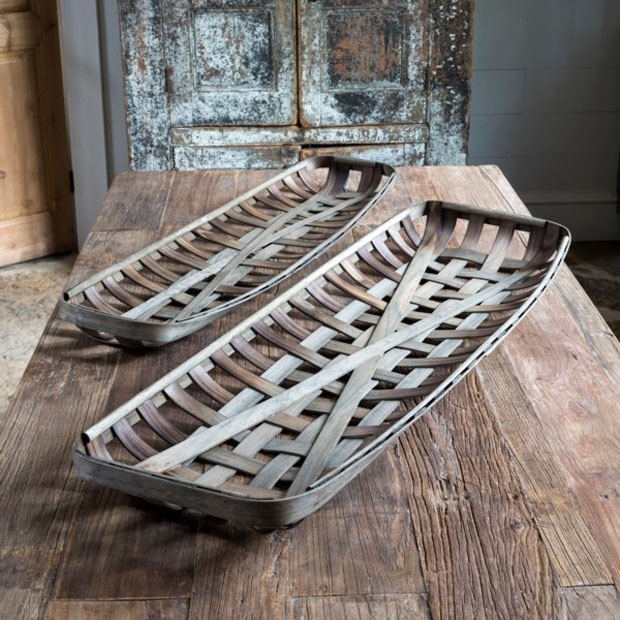 These
long tobacco baskets
come in a set of two and make great centerpieces. You can fill them with decorative trinkets or use them as a fruit basket. They're versatile, so you can hang them on the wall or use them as a tray on your ottoman, too.
Try something unique and put decorative candles in them to give off a romantic glow for dinner. They are full of vintage charm and make a gorgeous display no matter where they are. Tobacco baskets were first made in Kentucky, but North Carolina quickly became the primary producer of these baskets in the 1800s.
They're a fantastic throwback to southern farming and how people used to make a living. Enhance your country kitchen decor with these lovely baskets that have since become a popular piece of modern, rustic design.
Floret Arched Window Frame Wall Decor
Rustic charm fills this
floret arched window frame
piece with a distressed and chipped paint finish, intricate cutouts, and architectural style. Bring a little Imperial French chateau to your kitchen by hanging this wall decor above a window, door, or side table.
Coordinate your kitchen and living room decor by hanging one above your sofa to tie the rooms together and continue the farmhouse decor theme throughout. Place it on an accent wall soto your brightly colored wall paint will show through the cutouts.
Use this rustic relic to add grace to your kitchen with tasteful elegance. It adds delicate age to the space and makes it cozy, warm, and inviting, which is exactly what a farmhouse kitchen should be.
Potted Olive Tree Topiary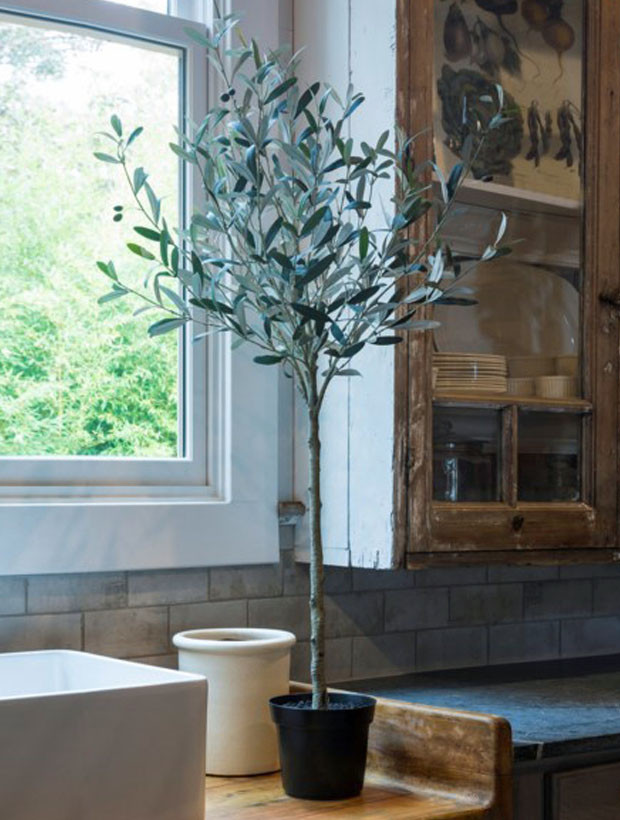 A
potted olive tree topiary
adds warmth with its delicate and friendly leaves. It brings nature inside, making your space feel alive. The dark pot contributes to the earthy tones of the plant and at five feet tall, you have a mature-looking tree that requires no maintenance.
You can use this topiary in your dining room, entryway, or kitchen to welcome your guests into the room. Plants add style, and olive trees symbolize peace and well-being, so it's the perfect addition to your antique decor, inspiring friendly conversation and great company.
Farmhouse Mug Set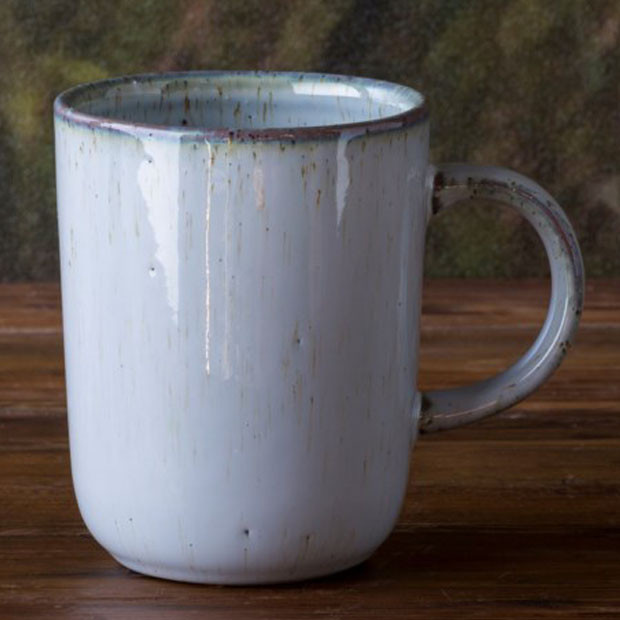 Ah, coffee. It's a beverage enjoyed worldwide, cultivated with care, and adapted in many different ways to suit each season and personal preference. There's nothing better than starting your day with a warm and delicious beverage in your favorite
farmhouse mug
.
These mugs are wonderfully simple. They are ceramic and finished with elegant style, but look much like the coffee-stained mugs your grandparents had in their pantry. Sit on your screened in porch and enjoy the sunrise with a mug full of hot Joe.
A set of these mugs will add charm to your farmhouse decor and keep your coffee warm so you can savor it for as long as you want. Enjoy your mornings with a reminder of slower, simpler times.
Metal Farmers Market Sign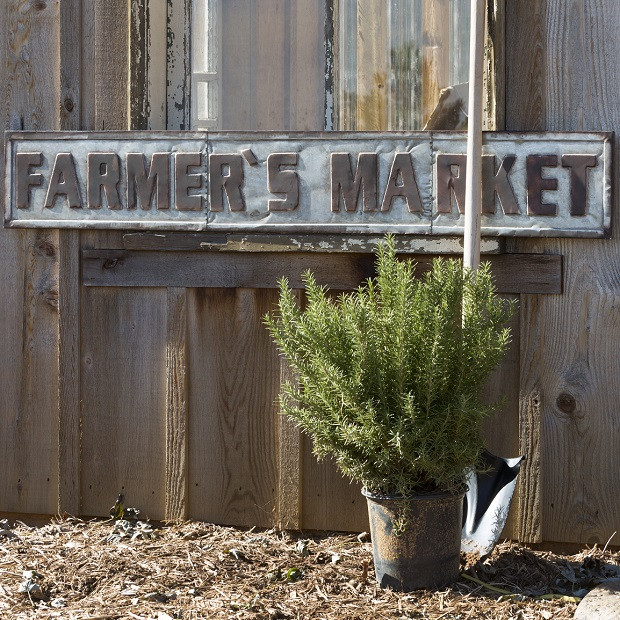 Welcome guests into your kitchen with an old-fashioned
farmers market sign
. Galvanized metal and distressed brown paint come together to create a rustic farmhouse sign with charm and character. At five feet long, this sign makes a statement in any kitchen.
Everyone will be delighted by the suggestion of fresh fruits and vegetables, seasonal garden treats, and savory meals that only you can prepare. The only problem is that they won't ever want to leave the welcoming atmosphere you created just for them.
Vintage flair is a piece of cake with any of these items. Enhance your current decor, bring charm into your kitchen, and impress your guests with these fun and exciting relics. They're sure to bring a smile to your face every day.