Pillows add an extra layer of comfort to your home. They're fluffy and comfortable, and there's nothing better than collapsing at the end of a long day in a pile of cushy pillows. They also invite your guests to get cozy and stay awhile.
These four pillows offer style, comfort, and potential for you to enhance your farmhouse decor. Whether you're going for antique, rustic, or shabby chic, look no further than our favorite designs to get you started down the right path.
Farmhouse Design Pillow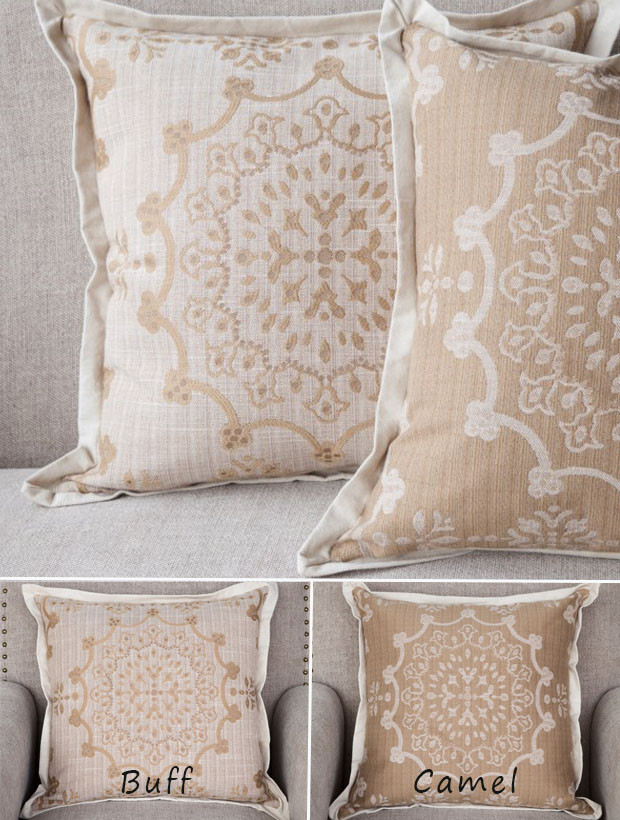 This elegant
farmhouse design pillow
is sweet and simple. It comes in buff and camel to enhance any color scheme you already have. The neutral colors are stunning, and the gorgeous design gives you the perfect pretty pillows for your shabby chic decor
Choose several in the same color or mix it up to give depth and dimension to your farmhouse decor. Welcome guests into your living room with decoratively designed pillows that also look soft, plush, and elegant.
The cover is removable so you can wash it easily if it gets dirty. It's the perfect way to keep your farmhouse design pillows looking clean and fresh. You have no excuse not to use them when it's so easy to make them as good as new.
Cotton Canvas Striped Throw Pillow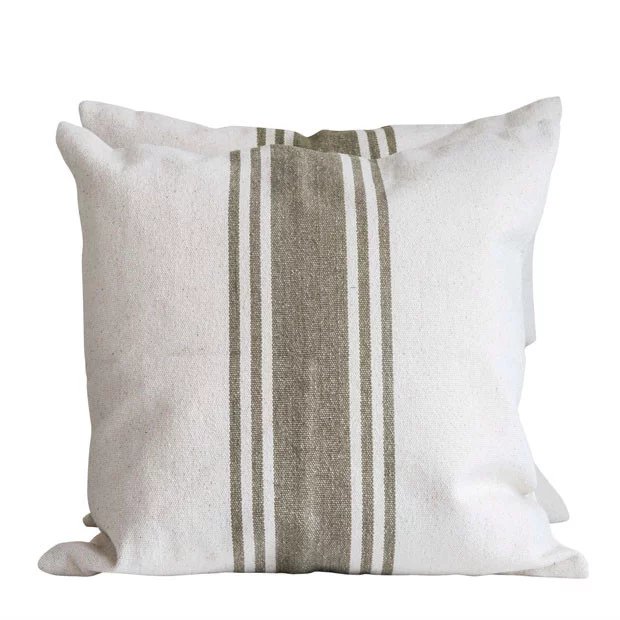 These
cotton canvas striped throw pillows
look great on couches, chairs, and entryway benches. They make any sitting spot look more inviting and cozy. Throw these on anything you want to welcome people to sit down and stay awhile.
The neutral color, clean look, and burlap-like fabric give your room the perfect finishing touch to its farmhouse decor. The stripe adds a nice contrast to any other patterns you have going on and really completes the look. The earthy tones look great on a patio or screened-in porch. Even better, you can machine- wash it in case of spills.
These throw pillows are durable enough to throw anywhere. Curl up with them, sit on them, pile them up on your furniture, or use them on the floor. You can make use of these instead of simply displaying them for people to look at.
Floral Embroidered Throw Pillow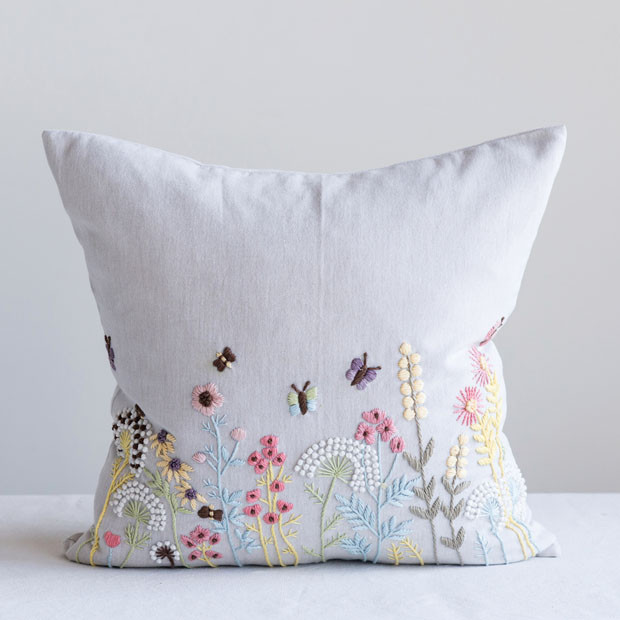 The gorgeous embroidery on this
floral throw pillow
is what makes it so unique. The cotton cover is removable so you can clean it when you need, and the sweet French knot flowers add a feminine, shabby chic touch.
You'll adore these throw pillows on the bed, chair, or couch. The soft pastels draw on the rest of the colors in the room to provide a calming and welcoming feel. The floral design draws on the blooms in your garden outside, and your farmhouse decor has never looked better.
These delicate throw pillows are the ideal dainty addition to your living room, guest room, or cozy breakfast nook. They are soothing and perfect for fostering a sense of relaxation, togetherness, and intimate conversation.
Square Tufted Floor Pillow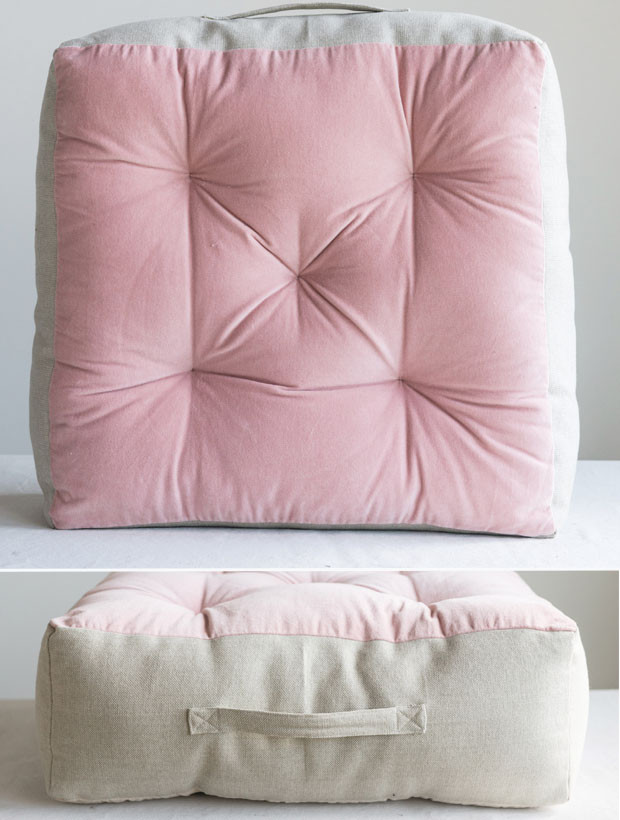 The unconventional style of floor pillows adds a fun aspect to your living room. These
square tufted floor pillows
give your guests a fun place to sit and make a great addition to a kid's playroom or bedroom. The pastel color provides the room with a shabby chic feel.
Floor pillows are charming and easy to store when they're not in use. Stack them in a corner, put them under the coffee table until you need them, or leave them out as a welcoming touch to your seating arrangement and your shabby chic decor.
For something different, try using these pillows around your coffee table for a fun picnic dinner or put them in a child's bedroom for the next sleepover. Throw them in the basement for popcorn and a movie, or use them on your deck for a night under the stars.
Pillows are versatile pieces of decor. The options are endless. You can use them for decoration, additional seating, and making a room feel cozy and welcoming. Try out some of these plush farmhouse pillows in your bedroom or living room for a one-of-a-kind retreat that everyone can enjoy.