The
kitchen
is one of the most used rooms in your house. It's where you gather your family at the end of the day for dinner. It's where you host parties and hang out with your closest friends. Our lives center largely around food, so why not make this room the most beautiful, comfortable, and functional one in the house.
These seven essential
farmhouse
kitchen ideas bring a modern twist to traditional farmhouse kitchen design and decor. They're fun and useful, adding
rustic
elegance to your cooking and eating space.
Cow Wall Hook Rack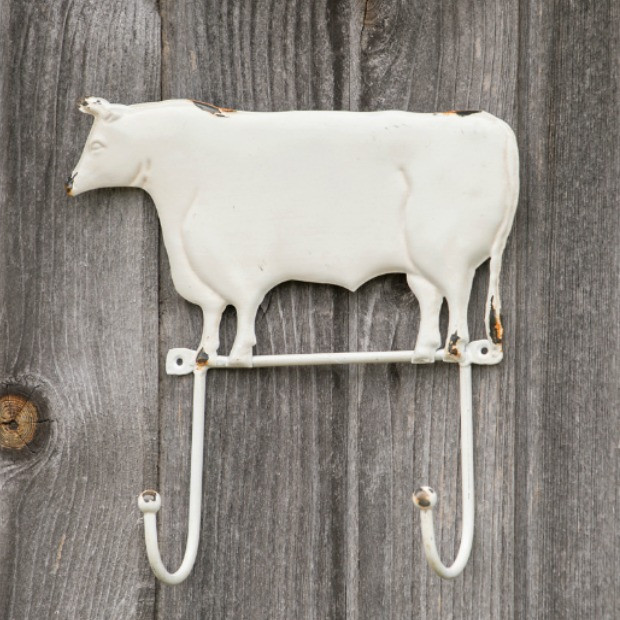 Who can resist
this cute cow rack
? Animals seem to go so well in the
kitchen
, especially in a farmhouse. Maybe because they're farm animals. Or perhaps because the irony is too hilarious to pass up. Either way, we love this wall hook for pots and pans, measuring cups, utensils, or anything else you need within an arm's reach while you're cooking.
You could also use this great piece for coats in your entryway, backpacks in the mudroom, or mismatched socks in the laundry room. It's presence demands attention, and it will quickly become your most popular conversation piece!
Garden Wire Wall Shelf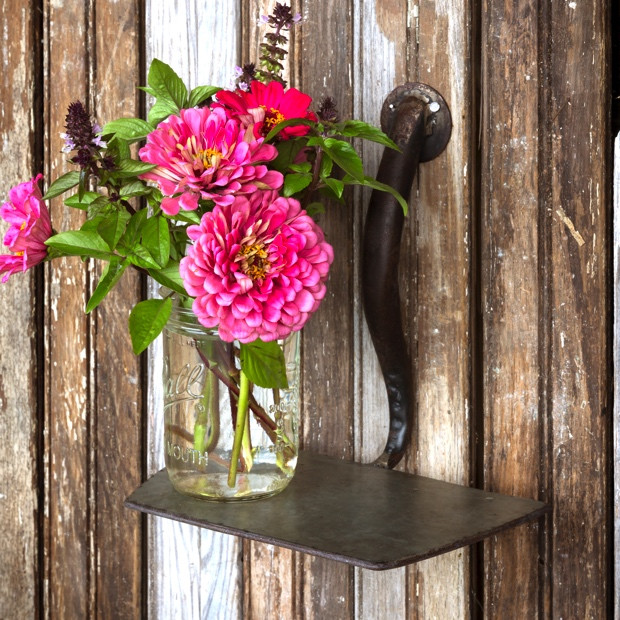 Plants go in the kitchen about as well as a spice rack. You can decorate this cute little makeshift
garden
with flowers, herbs, or seeds. Watching them grow is part of the fun, and once they're mature, you can use them in your favorite dishes.
The wire and tin give your
kitchen
counter an outdoorsy feel while bringing function to your everyday routine. It's charming and
rustic
and gives you a sense of spring in your home.
Farmhouse Scale Clock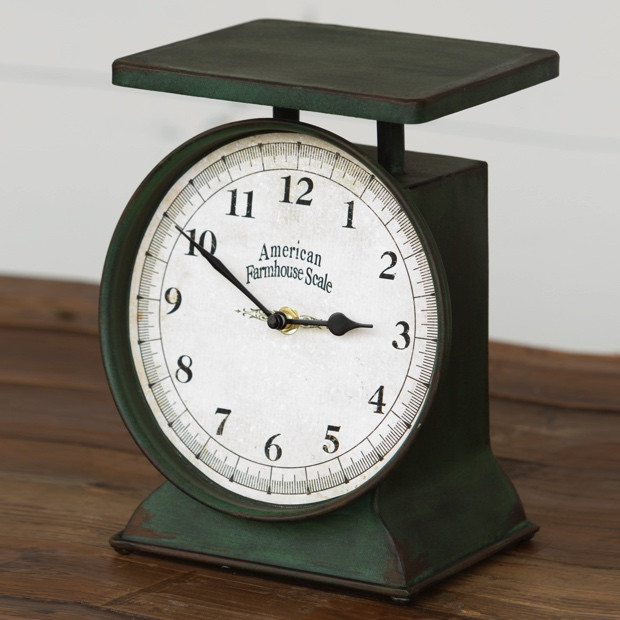 This fun little piece
is comical. It looks like a
vintage
scale, but it's actually a clock. It's too much fun not to display front and center. It adds delight to your existing kitchen decor. This vintage-inspired piece goes well in your
kitchen
, in the breakfast nook, or on the mantle.
You can also check out the rest of our unique collection of scale clocks for more whimsy. Telling time has never been more exciting.
Metal and Wood Farmer's Market Sign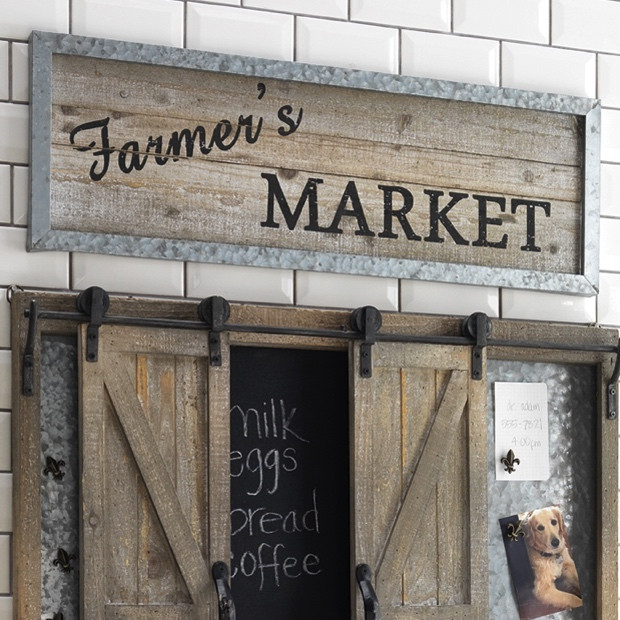 Where do
farmhouses
get their fresh produce? At the farmer's market, of course! Bring the freshness of the farmer's market to your own kitchen with
this farmer's market sign
. The metal and wood combination provides a nice contrast between industrial and traditional.
Its simplicity accents any decor and provides a dynamic touch of art. Locally grown produce brightens up your fridge, so hang this sign over a door or window for a little bit of your own unique freshness.
Willow Wine Basket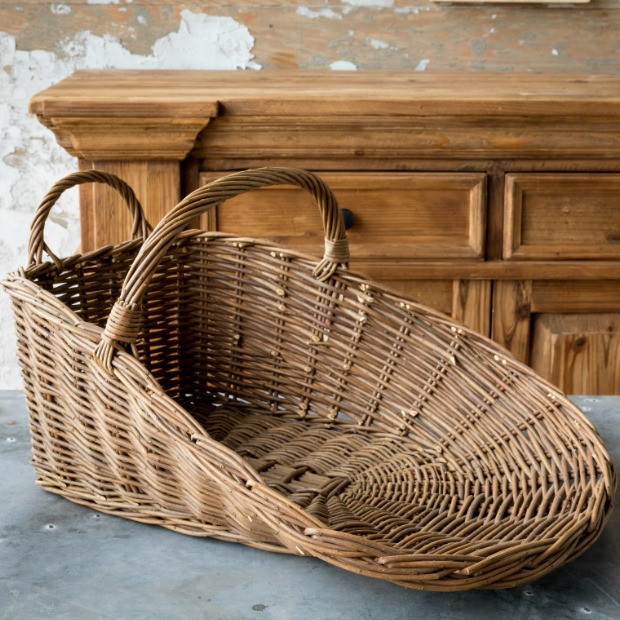 Wine is a wonderful gift. Treat the host of your next dinner party to a basket of wine with
this willow wine basket
. Display wine, gourmet cheeses, and stylish tea towels for a beautiful presentation they won't forget for a long time to come.
Use it as a centerpiece with your own wine and cheese for a homey, welcoming feel. It's perfect for storing your favorite bottles for indulging at a moment's notice. Add a bit of charm to your otherwise rustic farmhouse with a basket of freshly picked wildflowers. This woven basket is a simple, but meaningful addition to your kitchen.
Horizontal Farmhouse Cookbook Holder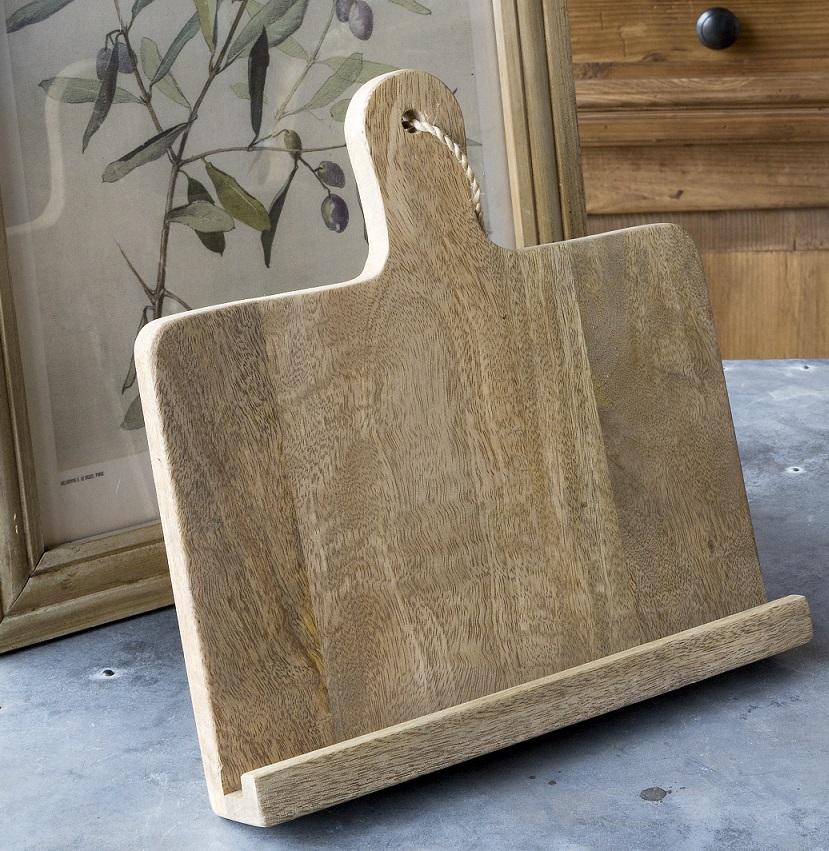 Keep your hands and your counter space free while assembling your favorite dishes with
this wooden cookbook holder
. Clean lines and soft warmth come together to create something that will bring delight to your kitchen. Make it a permanent fixture on your counter to display an antique cookbook or leave it open to your favorite recipe.
Not only is this cookbook holder full of traditional beauty, but it's great for keeping messy fingerprints off of your recipes. It's easy to glance back and forth from recipe to cooking surface while maintaining clean pages.
Rustic Metal Decorative Pitcher
Ok, so maybe these aren't all useful. But we couldn't pass up
this beautiful pitcher
! It's the perfect decorative piece for any farmhouse style kitchen. With its rustic look and
vintage
appeal, it is a gorgeous addition to your collection.
Use it as a watering can for your herb garden, or display fresh flowers to brighten your modern farmhouse kitchen. The corrugated metal and rust-inspired finish contrast nicely with a little pop of color.
Use these decor ideas to bring some cheer into the space you love so much. Give your guests something to talk about, use them yourself every day, and delight in your antiquated farmhouse decor for a modern design upgrade.