Industrial décor
has seen a major resurgence in popularity in the last few years. What started as a trend in mainly urban areas has now spread to homes even in rural areas as people adapt the look to suit their personal tastes. Industrial décor varies but it has some core features that make it a desirable look for many.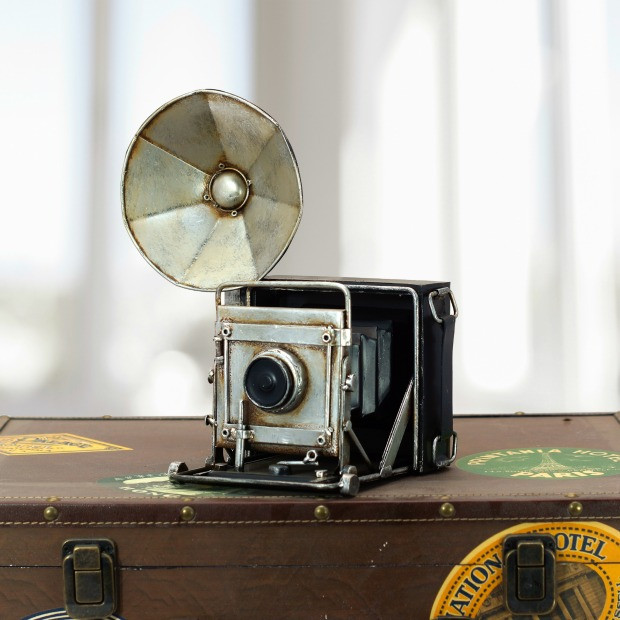 Industrial décor
is typically made of metal—particularly galvanized or weathered metal—and wood, which comes together to create a worn-in look. The pieces generally appear as if they would fit into a home just as well 50 years ago as they would today. They often feature quirky or unique design elements, such as gears or piping, and work well as the focal point of a room.
They wholeheartedly reflect the idea that "what is old is new again" and add a charming
vintage
feel to a room. Something that at first might appear odd or out of place—like a replica antique telephone—is  a perfect addition to a home which balances industrial and
rustic elements
in its style. At its core, the
industrial style
is versatile enough to be added to nearly any home.
Industrial Shelving & Storage
An easy way to add industrial flair to your home is with some galvanized metal décor like these
stacking bins
—they're perfect for keeping things organized in the
kitchen
, bathroom, or home office and providing some extra style to a room. Weathered wooden shelves framed with pipes are also a great way to add some industrial
farmhouse décor
to your home in a way that's both attractive and practical.
Metal wall pockets are the perfect spot to store note taking items near the phone or to put keys and other items by the door for easy access. Or hang up an industrial style coat rack in your foyer or mudroom for easy organization that looks great too. We love the look of this
metal coat rack
—it has a subtle industrial style that would look great in any home.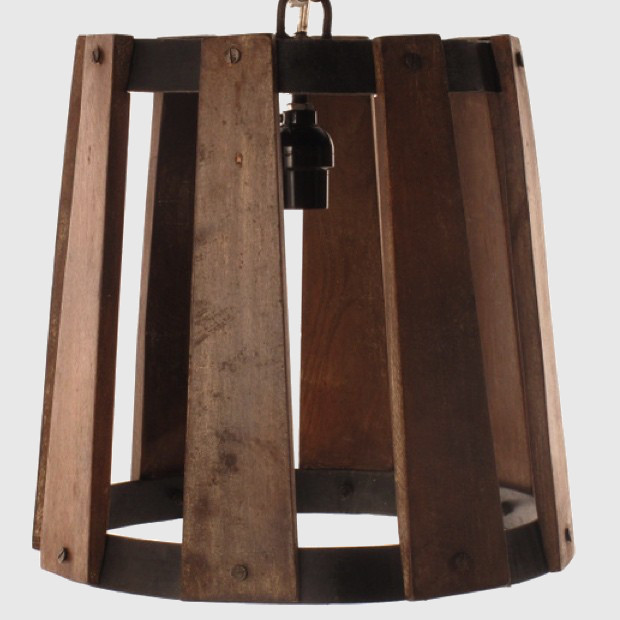 Industrial Lighting
There is a huge variety of industrial lighting to choose from—from ornate to simple and everything in between. We especially love industrial lighting that incorporates the charm of
shabby chic décor
for a distinctive piece that warms up a room. This
Wooden Pendant Light
is totally endearing with a great balance of industrial elements (metal and wood) while still falling into the category of shabby chic lighting. It's sophisticated without feeling stuffy or pretentious, perfect for those who prefer a low-key style that still makes an impact.
For more industrial lighting inspiration check out this post, which features
seven gorgeous examples
of industrial and vintage lighting for your home. Each of these pieces has the personality and style to draw the eye and make them the focal point of any room.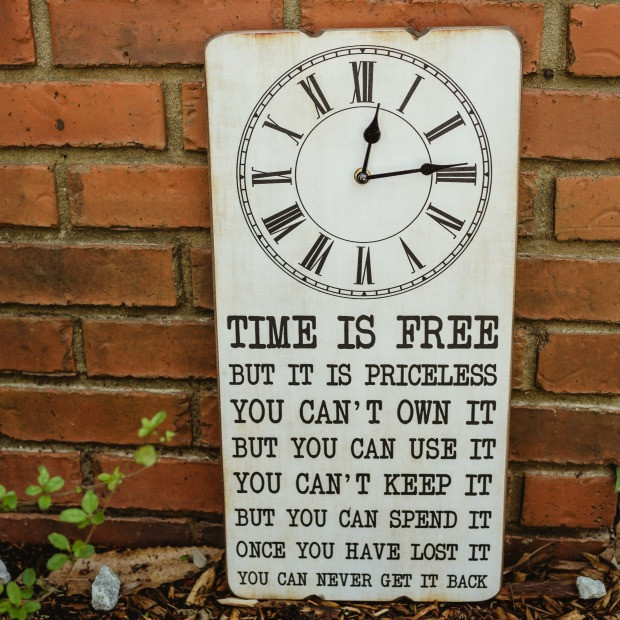 Industrial Wall Décor
If you want to simply add one or two elements of industrial décor to your home, an easy way to do it is with wall décor. These items can be swapped out depending on the season, which means they're the best friend of those more indecisive decorators…
This stunning
"Time is Free" Wall Clock
would look great hanging on a mantle or darker colored wall. Burnished cream colored metal contrasts nicely with the black clock face, and the heartfelt quote is a great reminder to us all that time is precious. This is an essential piece for anyone who loves industrial vintage décor.
Nothing gives off industrial
farmhouse
vibes quite like a simple
hanging chalkboard
. It features a towel bar, which makes it great to hang in the
bathroom
or kitchen. Let your kids draw silly pictures on it to show off or use it to write family reminders. With its simple wood and metal design, it's the ultimate example of the versatility of industrial style. You'll love the cozy feel it adds to your home.
If you're loving the look of industrial design, now's the time to find the pieces that fit your home. They'll add charm and personality to every room that you'll appreciate for years to come.