If you're in any way interested in interior design—whether as a casual watcher of home renovation shows or as an in-depth student of design, constantly searching for the hottest home looks—you've more than likely seen examples of
French country style
decorating.
This style of home décor is warm, inviting, and elegantly simple. It makes someone feel instantly at home in a space. It has
rustic charm
and vintage style that makes it feel casual yet still looks just a touch sophisticated. While technically any colors fit into this design style it is most typical (and popular) today to see this design incorporated into an all-white room, which makes it bright and cheerful all year round. This is especially true of
kitchens
because homeowners want the space to feel like a welcoming heart of the home.
As design trends continue to shift we expect to see even more people falling in love with the all-white room and the design benefits it has to offer. Far from seeming bland, this look is perfect for homeowners partial to a clean and comforting design. Plus, with different shades of white (ivory, eggshell, and cream just to name a few) and different textural piece (like a white granite countertop or white washed wooden wall sign) you can actually incorporate a good number of pieces to ensure the space has enough personality.
One of our favorite styles of décor that pairs perfectly with a white palette and the
French country
style is the vintage shabby chic look. Pieces of décor in this style tend to share similar rustic charm with French country styling and can often be found in white materials or painted white.
If you are considering turning a room in your home into an all-white oasis or simply want to incorporate more white pieces, we've rounded up our three favorites for you. These pieces are perfect for almost any home and will give an instant boost of charm.
Our Top 3 Pieces of White Décor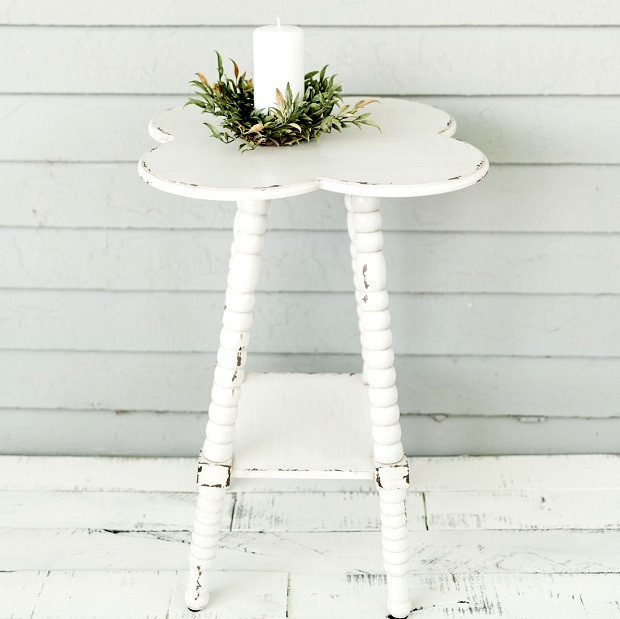 When it comes to fool-proof interior decorating, you can never go wrong with a simple accent table. This classic piece of furniture is perfect for any room in the house—from the
kitchen
to your
bedroom
or bath—and provides a perfect spot for showing off family photos, displaying your favorite flowers, or keeping a stack of books and magazines and a table light for easy reading. This
Clover Accent Table
features a gorgeous design and two shelves for extra function. Plus, the distressed white paint is a perfect example of shabby chic décor for a
French country style
room.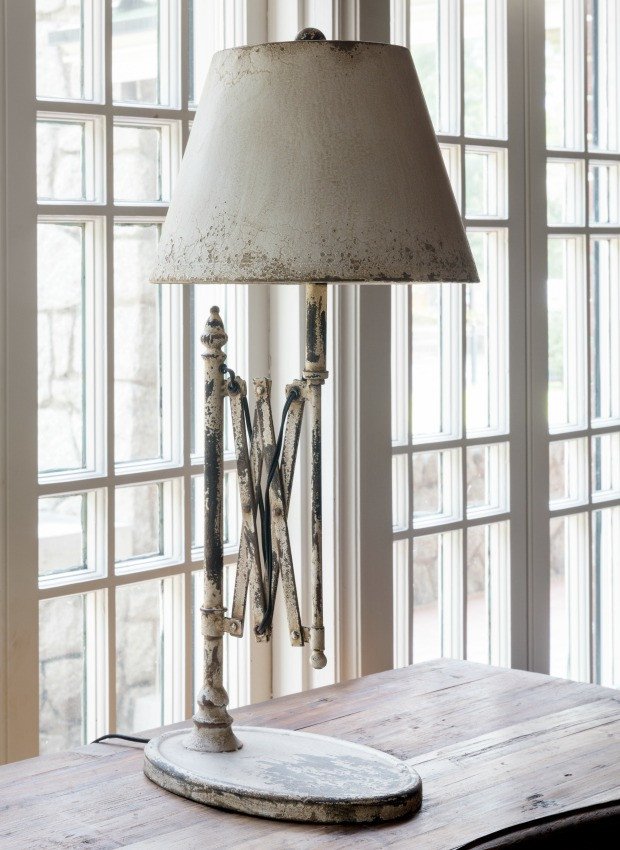 This stunning
table lamp
is a great example of the fact that not all white décor items are, well, perfectly white. Made of distressed metal, this lamp features an off-white coloring that lends itself to a charming, industrial vintage look that we adore. Plus, the design itself is rich and unique, featuring an adjustable accordion arm that's as practical as it is stylish. It's the perfect table lamp for your end tables or nightstands when you want a light that doubles as a piece of décor. If you want an all-white room that still has plenty of pop, this is a great piece of vintage lighting for your space.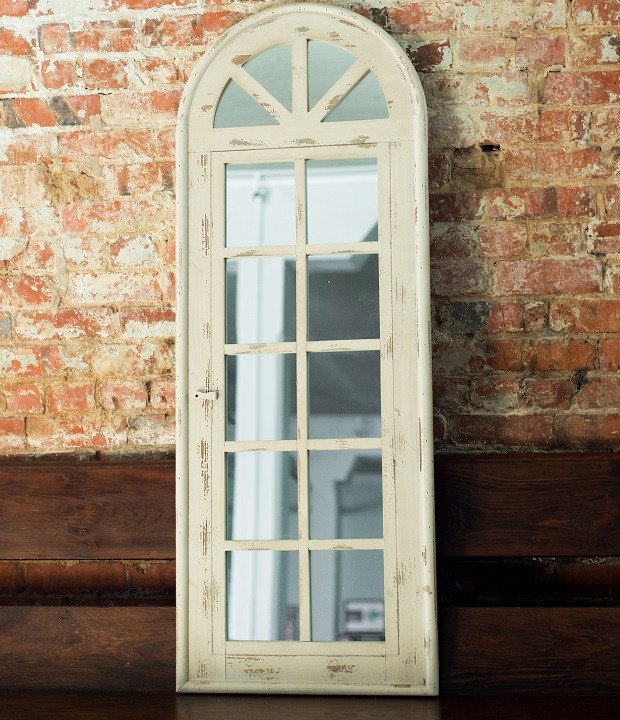 Last but certainly not least, this
distressed wall mirror
would be a beautiful addition to any all-white
French country
inspired room. The distressed cream colored wood is the perfect nod to shabby chic décor that, combined with the window pane design, creates just a touch of sophistication. It's a gorgeous piece to hang in a small foyer to make it feel larger when guests arrive or in a
bedroom
to give it added style and serenity. It also features window pane styling, which is extremely popular right now, particularly with those who enjoy a country style look and feel to their home.
These three pieces and so many more are designed to make your home feel like a sanctuary—like the place you can go to escape the hustle and bustle of everyday life. An all-white room epitomizes this calming feeling and pairs perfectly with a shabby chic country style.