When you think of Victorian chic décor and design, does your mind immediately envision large stately homes with dramatic accents like a grand front gate, an intricately detailed front porch, or even a turret that looks straight out of a story book? If so, you're on the right track for what this growing design trend entails.
People in the Victorian era enjoyed showing off their status by creating opulent homes—both outside and in—that emphasized luxury, comfort and dramatic detailing. Their homes incorporated a variety of fabrics, accessories and colors to create a warm and inviting atmosphere for themselves and, more importantly, their guests.
And while a preoccupation with status may not be as significant today, this décor style is once again extremely popular. And fortunately you don't need to go to extreme lengths to master this home design style. In fact, simply adding one or two pieces of Victorian style décor can add a touch of elegance to your home. Plus, Victorian style pieces often have an
antique look
, which lets them pair perfectly with
vintage style décor
or other similar types of interior design.
If you'd like to add some Victorian flair to your home, there's almost no wrong way to do it. Simply pick pieces that have a lot of dramatic details, warm and vibrant colors, or statement making fabrics or materials. They'll be sure to add a touch of luxury to your home with minimal effort and maximum results.
To help give you a little Victorian chic home inspiration we've gathered up some décor pieces to share with you.
Victorian Wall Décor
Perhaps the easiest type of new décor to incorporate into your home is wall décor. A painting, canvas, mirror, and more can fill up a blank wall and breathe new life into a room. When it comes to Victorian wall décor don't shy away from bold statement pieces. These will draw the eye and add some dramatic elegance to a space.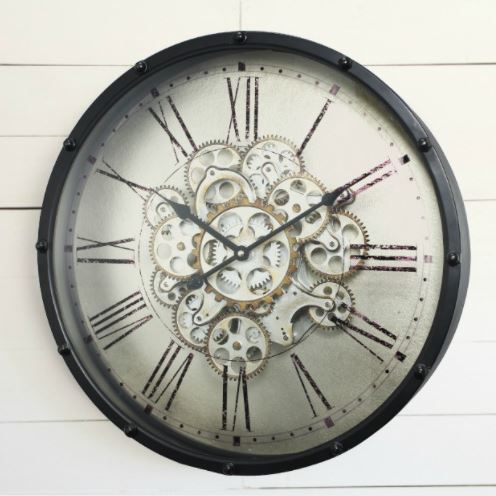 This
wall clock
is a perfect example of Victorian décor. It features dramatic details from the clock gears and the wrought iron frame adds to its grandeur. People will instantly be drawn to its unique and statement making design, just as a good piece of Victorian décor should. Plus, it would complement many types of interior style, such as industrial or vintage
shabby chic décor
.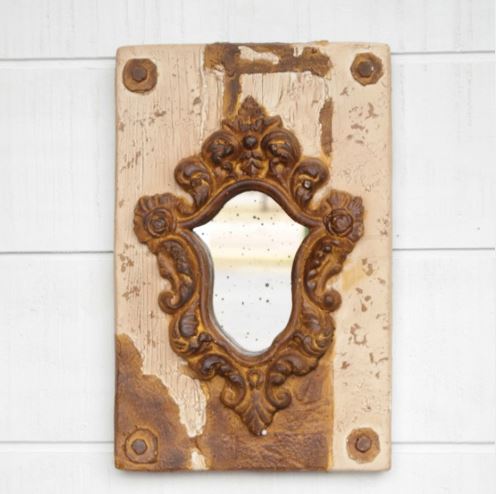 This
Acantha wall mirror
would look wonderful in a smaller space to add style and create the illusion of a larger room. This warm rust tone of the frame is distinct and eye-catching and the detailing around the mirror itself gives it a stately look. Yet, it's just distressed enough to fit into a space with a more casual,
rustic style
.
Victorian Lighting
There may be no piece of home décor or furnishing grander or more Victorian in style than the classic chandelier. Unlike most other lighting styles which are more focused on their practicality than their design, chandeliers are meant to be looked at as more than sources of light—they're works of art.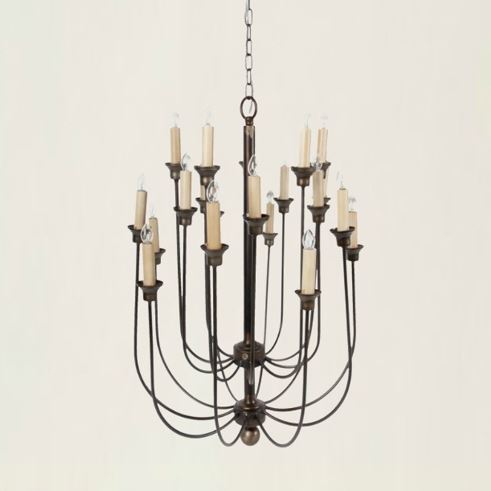 Antique lighting like this
candle style chandelier
can instantly transform the look and feel of a room. It has all the trappings of Victorian style—luxury, intense details, dark and rich color—that will make it the focal point of a space. This chandelier would be perfect hanging over a dining room table or for welcoming guests into your home in the foyer.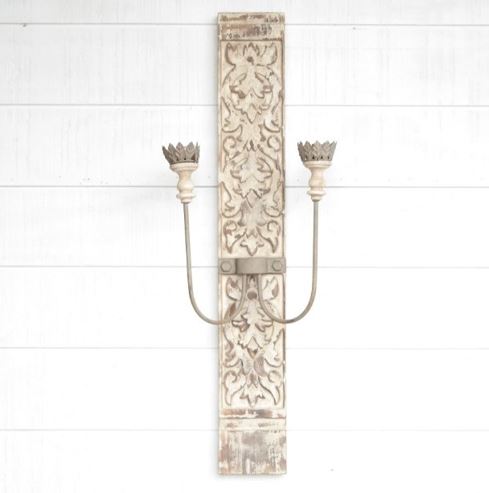 If you don't have the space for a large chandelier there are other ways to incorporate Victorian lighting into your home. For example, a small yet striking
wall sconce
can pack a lot of Victorian style into a small space. Look for stunning details like carvings, metal work, and antique flair to find the perfect sconce for your home.
Victorian Shelving and Furniture
Lastly, not only is the Victorian style visually stunning but it can also be functional as well. By selecting pieces of furniture and shelving with a Victorian design you can include vintage style décor into your home in a way that suits your needs.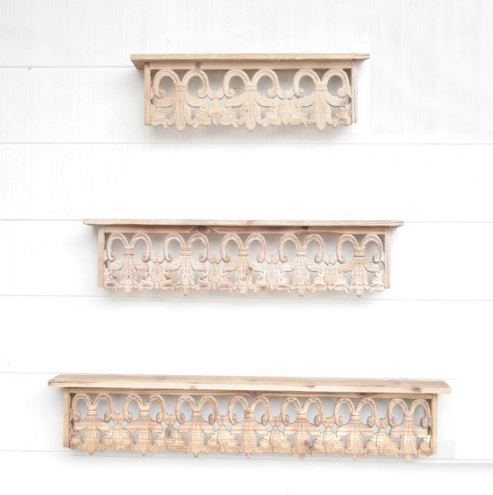 Floating wall shelves are an ideal way to provide more surface area for displaying family photos, treasured souvenirs and more even if it's a smaller room. These
Thayne wall shelves
are gorgeous. The intricate design is opulent without being over the top, and the distressed finish gives them extra charm. They'll fit in just as well with a Victorian style home as they do one with a more farmhouse feel.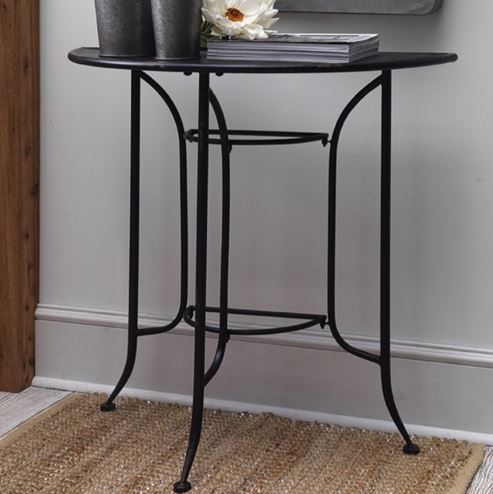 A striking
black accent table
is also an easy way to invoke Victorian style in your home. Choose one that looks similar to wrought iron to maximize its stately appearance and make sure it features some dramatic lines to draw the eye. It should add sophistication and luxury to the space.