We're suckers for a bit of modern rustic, especially when it comes to conversation pieces like bar stools. Bar stools are furniture staples that you can use to express your personality. You can pull the room together with a bright and fun focal point, or you can ground the room with something traditional.
These are some of our favorite bar stools because they are the perfect mix of modern,
rustic
,
vintage
, and
chic
. From metal bar stools to wooden bar stools, and swivel bar stools to counter height bar stools, there's something for every room and every theme.
Reclaimed Wood Industrial Factory Stool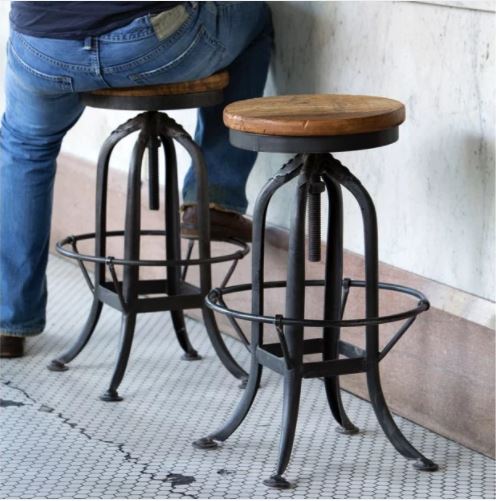 With just the right mix of industry and warmth,
this bar stool
adds flair to your room. It's elegantly crafted style combines repurposed wood with
chic
, strong metal. The combination is perfect for a rustic farm
kitchen
or a modern living space.
They provide a comfortable place to land at the end of a long day and invite guests to make themselves at home while you play the attentive host. Repurposed material is trendy, and the reclaimed wood tops on these bar stools make each one unique.
Tractor Seat Stool with Adjustable Height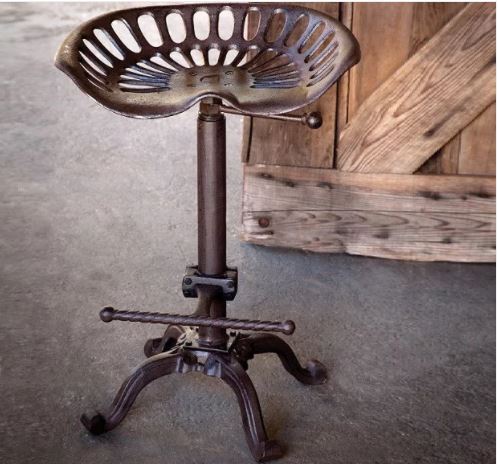 Repurposing materials for something other than their original purpose makes quite the statement.
These tractor seats
make conversation bar stools in any environment. 'Work hard, play hard' should be your motto, and these bar stools are a little bit of both.
The adjustable height makes them the perfect solution for any counter height. They are sturdy, and they hug you comfortably as you sit. Social gatherings are never dull, and your
kitchen
is never without whimsy when you accent with pieces like these.
Vintage Style Metal Bar Stools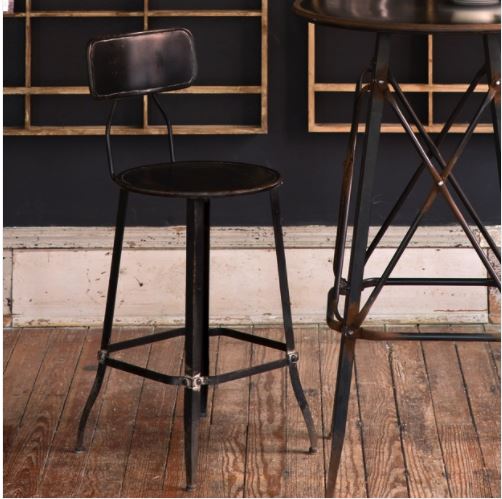 Making something new look old is a fun way to bring a little
vintage
into your home. The simple, yet elegant design of
these vintage bar stools
make them a great addition to your breakfast nook. These fabulously understated items are beautiful accent pieces.
They lend a particular feel to that distressed table or antique countertop. The backs make them easier to relax in than traditional bar stools, so they work well for impromptu brunch dates in your own kitchen.
Metal Tractor Seat Stool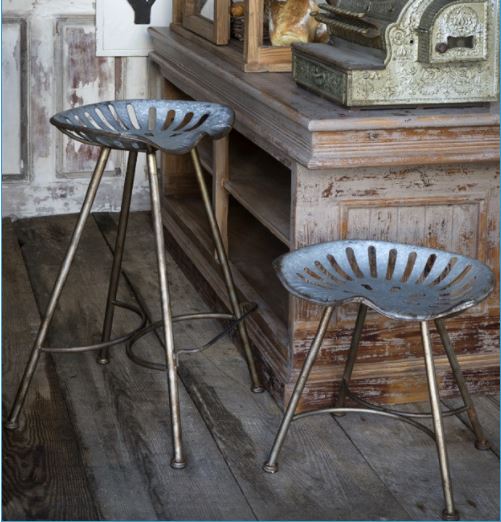 Not only are
these metal tractor seat stools
wonderfully
shabby chic
, but they are also full of character and charm. They are
rustic
and vintage, and the distressed metal makes them look like they're straight from the field. Simple design brings them to life in any kitchen.
Two heights ensure that they fit any environment. Line up several of the same height at your bar for a fun place to sit, or strategically place a mixture of sizes to pull the room together and draw the eye to something exciting.
Tall Vintage Style Metal Stool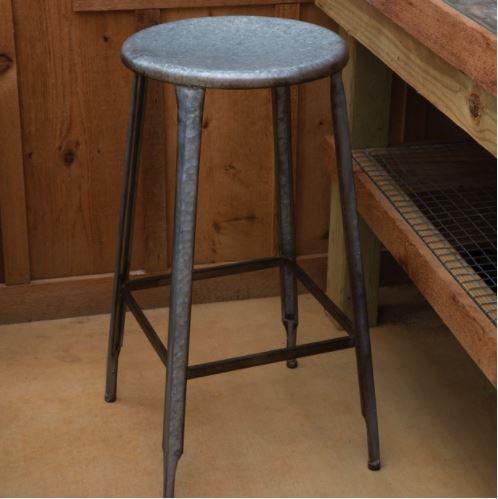 Straight lines and industrial style make
these tall vintage style metal stools
more than just a bar stool. They invite an impromptu seat at the center of the action, but they also double as a plant stand or a display stool. Downplay your current decor and make a simple statement with a simple accent piece, or highlight them against a simple backdrop or under some small greenery.
Wood and Metal Industrial Bar Stool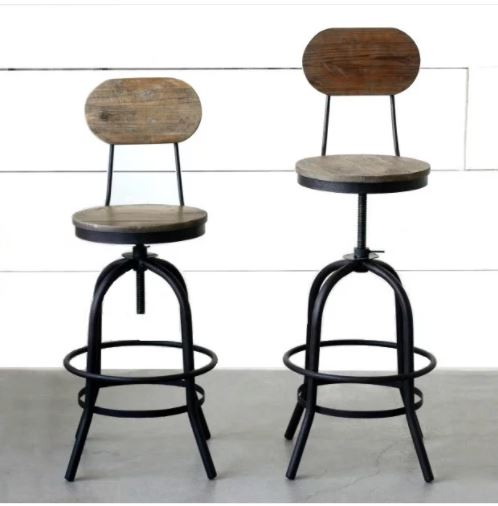 These
wood and metal industrial bar stools
are stunning. The beautifully crafted seats and backrests are warm and inviting. The frame is constructed from sturdy metal and completed with a comfortable footrest.
They're perfect for a breakfast bar or a cozy place to lounge for Sunday brunch and the newspaper. The adjustable height makes them ideal for any table or counter height. Their versatility lends them to many settings and scenarios.
These are some of our favorite rustic bar stools, full of
vintage
charm and unique character. From shabby chic to whimsical, and from farm house to urban loft, these dynamic and versatile pieces fit in with any decor.
Don't miss the perfect opportunity to upgrade your current bar stools or add something special to your kitchen renovation. You're sure to find something amongst these that suit your individual needs.