Nothing beats a sultry summer evening on a screened-in porch. Lightning bugs sparkle on the lawn while you sip sweet tea and relax with friends. Recreate the southern lifestyle with a deep porch and
shabby chic decor
.
Swing the night away
with a wrap around, a screened-in, or design your own porch for the perfect backyard escape. Your country farmhouse porch needs piles of pillows, inviting rocking chairs, and lots of pizzaz.
Bring life to your porch and make it a haven of rest with these five
shabby chic
, cozy patio decor must-haves.

French Revival Decorative Lantern, Set of 3
Lanterns are traditional and elegant. They create ambiance and add a brush of elegance to any setting. On a porch, lanterns give off just enough light to enjoy a glass of Coke and still see the stars. When they're not lit, the glass of a lantern sparkles and reflects any light it catches.
A decorative lantern makes a stylish centerpiece. Combine lanterns of various sizes for additional charm and character. This
set of three
comes in stair step sizes to help you achieve a
vintage vibe
.
The combination of wood, metal, and glass makes the perfect companion to midsummer, starry nights. They fit in with your
rustic home decor
or your other antique collectibles. Using candles instead of lightbulbs creates an olde world feel that will help you escape reality, even if only for a short time.
Stars and Stripes Flag Bunting, Set of 2
Bunting is an integral part of southern country decor. Old Glory is symbolic of our country's rich history. Together, they make the quintessential country farmhouse decoration. Drape the
Stars and Stripes Flag Bunting
under windows or across your porch railing.
Line your wrap-around porch with it for stunning patriotic style and welcoming ambiance. Support the troops in style. Demonstrate your American pride by recreating the decor of a war-time plantation home.
This bunting is timeless, classic, and will always be in style!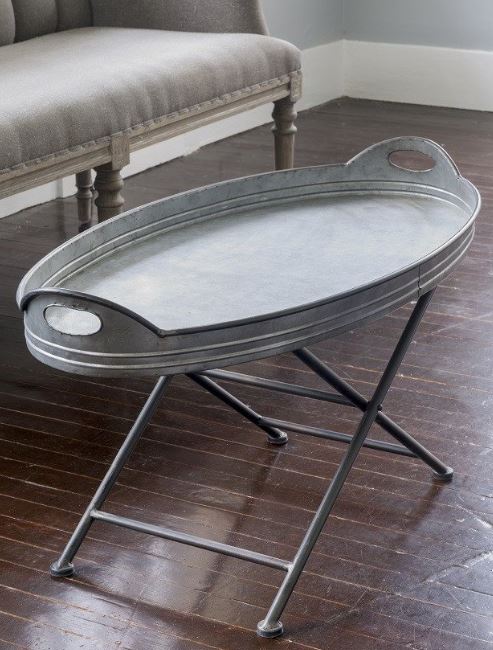 Large Metal Oval Tray Table
This large metal tray table
helps you serve your guests with functional elegance. Present drinks and snacks, or make it a permanent part of your decor by storing your iced tea set or a few books.
You can also use it as a non-traditional coffee table, side table, or plant stand. The crisscrossed legs and simple design make a great
shabby chic
addition to your porch design. It fits in with the outdoors and serves as a perfect place to display your collectibles.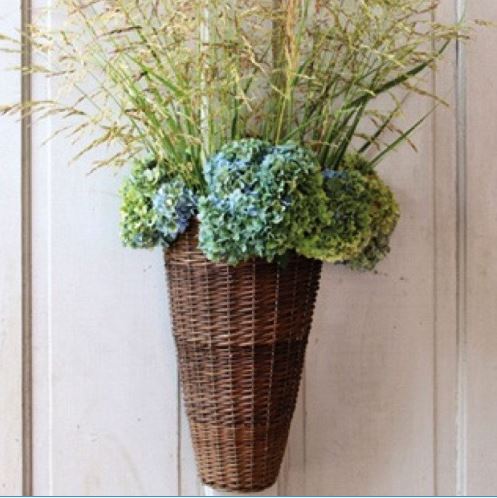 Hanging Willow Door Basket
This
hanging willow door basket
is a much-needed addition to your porch. Display it prominently on the side of your house or pair it with a second one to frame entrances, railings, or stairs.
Bring the South to you with bright floral arrangements native to the Southern states. Mix and match branches, sprays, stems, and greens for a more subtle touch. Make your guests feel at home with beautiful and relaxing colors.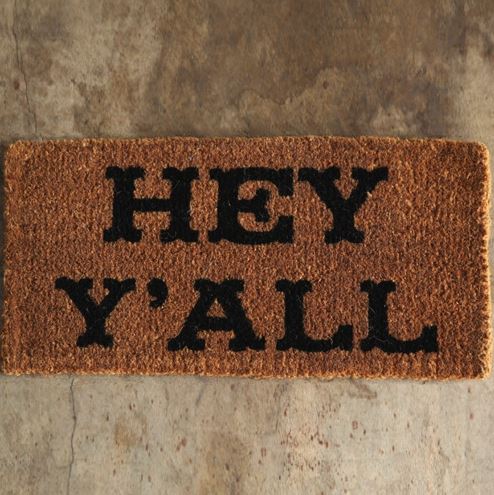 Hey Y'all Natural Coir Doormat
This mat
adds a bit of whimsy to your decor by welcoming guests with a laugh. It is made from natural, renewable materials, so you can be a friend to the environment, too. It's easy to clean after people brush off their shoes for a good time.
Everyone will feel your oozing Southern charm after crossing the threshold guarded by this greeting. Display it prominently on your front or back porch where everyone will see it.
Enjoy Southern summer nights with cozy,
rustic patio decor
. Liven up your entertaining porch with these five must-haves from Antique Farmhouse. Whether you enjoy rocking alone while reading a book or mingling with close friends while sharing sweet tea, you can welcome them in style.
Don't wait another minute to create the perfect space for everyone to gather in. You'll be the talk of the gossip group with your fabulous decor, and 'the door is always open' attitude.