Well, there's no denying it. We are well on our way into the chilliest time of year, when nothing sounds quite as nice as curling up under a heavy blanket with a warm mug in our hands and a crackling fire in the fireplace. And do you know what makes this cozy time of year even cozier? Log cabin décor that makes you feel like you're tucked away into a winter wonderland retreat.
Lucky for you, you can have the charming look and feel of a cozy log cabin simply by adding a few pieces of
rustic décor
like a table light or wall décor. These pieces can instantly add a charming, country ambience to your home that'll make you happy that colder weather is upon us. Give in to the season and find cabin décor ideas you love to make the most of this season and to give your home some added warmth and personality.
To help get the ideas flowing we've picked out five current log cabin inspired favorites just for you. Check them out and see what could be a good fit for your home!
Accent Furniture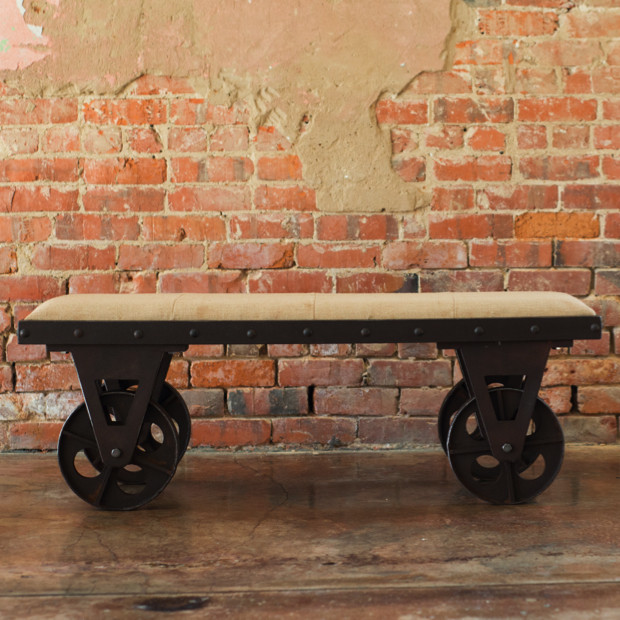 First up, we have this adorably charming
Portable Fabric Bench
that would look perfect in your entryway or
living room
. It features extra-large wheels, which make it easy to move from room to room whenever the mood strikes (we can't be the only ones who can never keep a piece of accent furniture in one place!). The contrasting shades of the fabric on the seat and dark wood and metal on the base provide gorgeous visual interest. It's a timeless piece of furniture that would look great with other log cabin or lake house décor.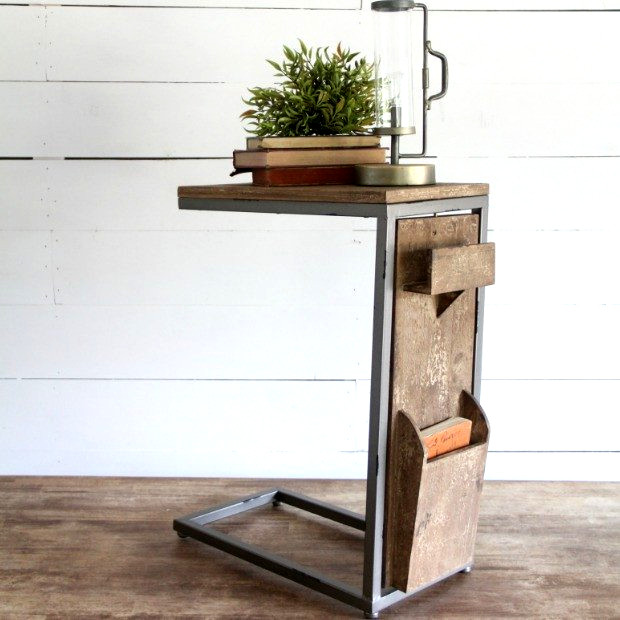 This
Wood and Metal Table
is the perfect cozy yet stylish accent table for your
living room
,
kitchen
, office and more. It features the popular combination of weathered wood and metal, making it fit right in with many home décor styles, including a
rustic cabin décor
. Its simple design is unassuming, perfect if you like understated furniture that's more charming than high-fashion. And its front pockets make it doubly practical—serving to both display and store items you have lying around the house. It would make a great spot to hold your cocoa as you read in front of a roaring fire.
Accent Décor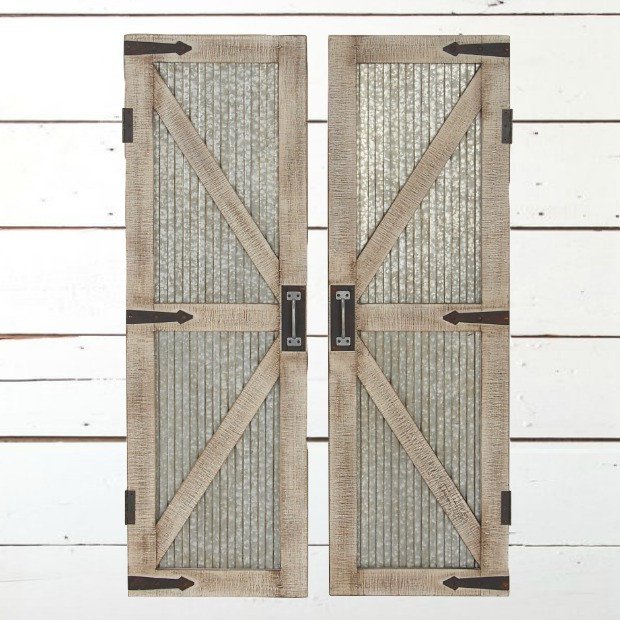 To us, nothing is as quintessentially country and cozy feeling as these
Wall Décor Barn Doors
. They give an undeniable nod to rural living that makes them a perfect match for other
rustic farmhouse décor
. They have a distinctly weathered look that instantly transports us to a simpler time of life on the farm without the busyness of today's go-go-go world. They make a great piece of accent décor on an open wall or look great behind a table featuring your favorite flowers in the spring and candles in the winter.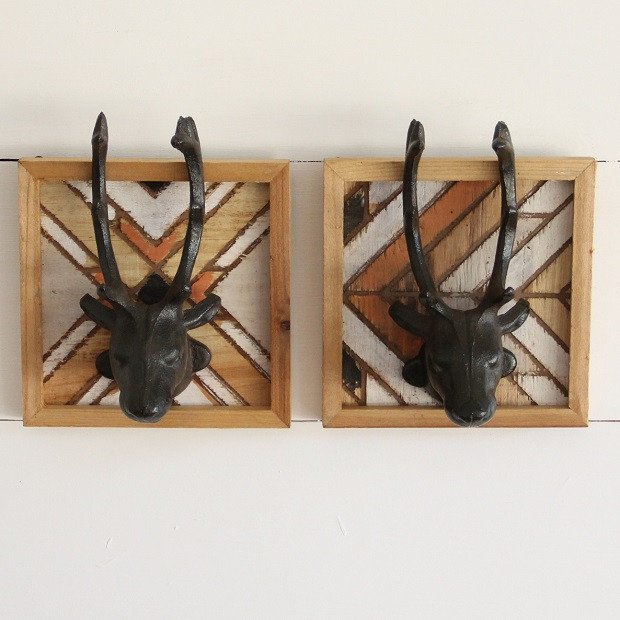 For a true log cabin look, you won't find much better than these
Wood and Metal Animal Mounts
. They have a distinct design that can't help being noticed and are perfect for the home of any outdoorsman or woman who can't resist the call of nature. These mounts are reminiscent of décor you'd find in worn down hunting lodges or winter cabins and add some extra personality to any room you put them in. Plus, they're multi-functional! Use them purely as wall décor or make them functional by using the horns as hooks for purses, jackets, scarves etc.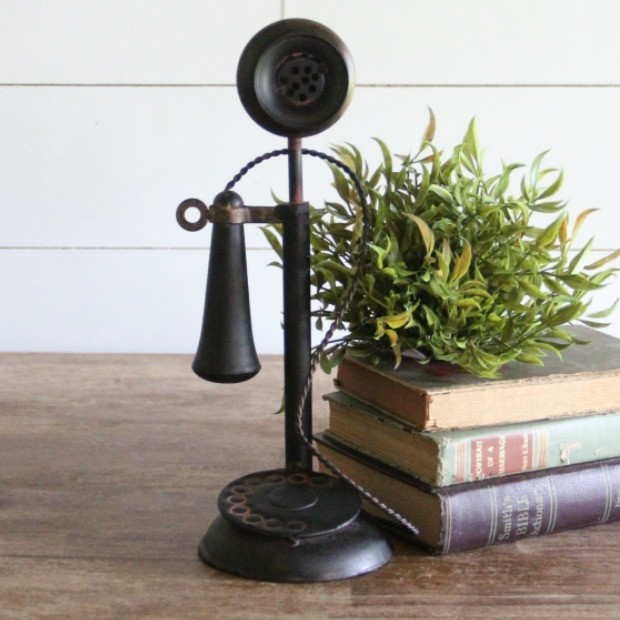 Looking for a bit of an antique touch to add to your home? Then this
Decorative Reproduction Telephone
is perfect for you! The look of this replica classic telephone is the perfect balance between whimsical and vintage and is a great complement to a cozy,
rustic style
. Place it on an end table, bookshelf, or mantle for a touch of added charm to any room. It looks great paired with a flickering candle, rustic photo frame, or stack of antique books.
Have these pieces of cozy cabin décor and furniture inspired you to add some country comfort to your home? It's a timeless style that you'll love for years to come. So take advantage of this new season upon us and inject some new looks—and life—into your home!