When it comes to making good first impressions, our minds typically go to how we can make a good impression of ourselves when we meet someone for the first time. But what about when we welcome someone to our home for the first time? In the same way that we like to get spruced up for meeting someone new, we should make sure our homes also look neat and inviting to first time guests — especially the front door where they'll wait for you to welcome them in. And perhaps the easiest way to dress up a front door to make a good impression? Outdoor wreaths.
Yes, these decorations are no longer just for the holidays. Door wreaths are a great way to add charming character to your home all year long. They're perfect for matching to the season, your favorite colors, or the other landscaping and décor elements around your home. And if you're unsure about what style to choose, we have a wide variety of wreath ideas to suit any taste. Chic home décor is no longer just for the interior of your home — the exterior deserves just as much attention and care.
Something as simple as hanging a door wreath can positively affect how people view your home, making them feel welcome and comfortable when they arrive. Here are a few of our favorite styles that might be the perfect addition to your front door.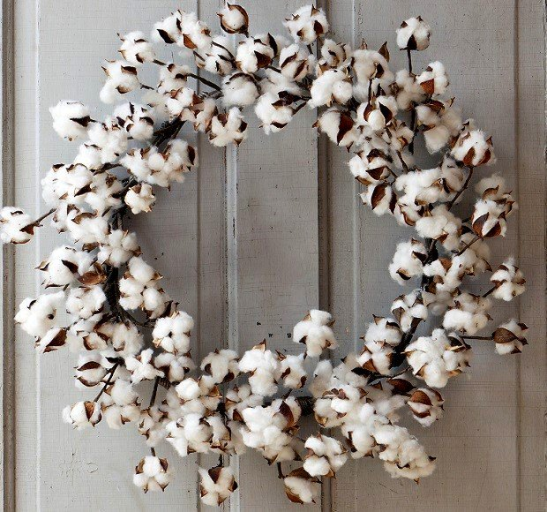 Cotton Wreath
For a natural, minimalist look that evokes a sense of southern hospitality, you can't go wrong with this
Extra Large Cotton Wreat
h. It's made from natural cotton stems and flowers, which provide a great visual contrast between the white buds and the dark,
woody stems
. This wreath is perfect for a door that has some color and would make a great addition to the décor on your front porch. Plus, it adds an element of
rustic style
— one of the top trends in décor right now.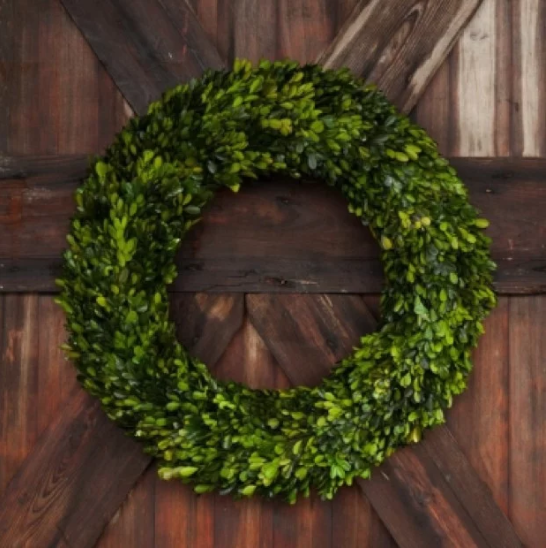 Boxwood Wreath
If you love the natural look and want a wreath that works just as well for the holidays as it does for the rest of the year, you'll definitely fall in love with this
Preserved Boxwood Wreath
. Made from sprigs cut from Boxwood tree branches, its bright green color adds a pop of personality to your front door. It's extremely full and lush, perfect for dressing up with lights for a festive flair or for leaving unaltered as a focal point of the front of your home. Preserved boxwood wreaths have been gaining in popularity for their versatility and
simple beauty.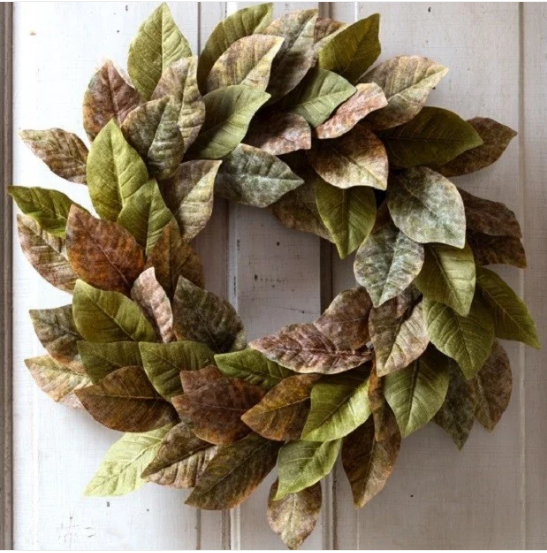 Magnolia Wreath
Sometimes simpler is better and that happens to be true with this
Magnolia Wreath
made of realistic silk-screened magnolia leaves. Each wreath is hand wrapped to ensure quality, and the leaves vary in hue to provide subtle contrast. Its warm tones make it an excellent addition to your outdoor décor in the fall. It also works perfectly as an indoor seasonal decoration as well. Just hang it on a
wreath hanger
for a stunning addition to the rest of your home décor.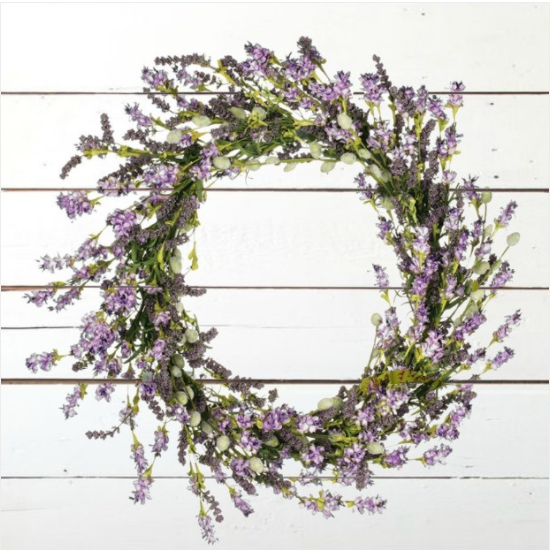 Floral Wreath
We know that many homes have storm or screen doors covering their front doors, which can make it difficult to find a wreath that fits. But a thin wreath like this
Lavender Wreath
will be the perfect fit—without any damaging or unsightly flattening between doors. Its delicate lavender branches add the perfect touch of color without going overboard. And the floral design is perfect for spring. We highly recommend this if you're looking for just a little extra flair for your home.
As you can see, door wreaths are no longer just reserved for the holidays. With a wide variety of materials and styles, they fit any home and season, making them the ideal low-maintenance way to add some character to your home. Check out a few and find your style and make your home's first impression ready in a snap!
If these wreaths have inspired you to add some new life into other areas of your home you can learn about adding
shabby chic déco
r items around your home with this handy guide. Happy decorating!