We know that when it comes to selecting the furnishings and décor for your baby's nursery (particularly if it's your first child), you want it to be perfect. From the colors and textures to the crib and curtains, it should reflect you and your spouse's personalities and make a loving statement about your future little bundle.
However, if you have already spent a good amount of time sorting through baby room ideas and have not quite found the look you're going for, we highly suggest checking out a few pieces of vintage
shabby chic décor
to see if it's the right fit for you. The vintage style trend has been hugely popular in the last few years and strikes a great balance between softness and sophistication that makes a perfect look for a nursery. Plus,
vintage style décor
works great as an overall theme for a room or makes great accent pieces for an extra pop of personality.
To help get you started on your vintage nursery journey, we thought we would round up a few great ideas for adding rustic, vintage flair to your baby's nursery. With any luck, you'll be so inspired by the end of this list you'll be baby-ready in no time!
Simple Yet Striking Storage
When going over nursery ideas, it can be easy to overlook smaller décor aspects like storage for blankets, stuffed animals or toys. Instead of tucking them away into drawers or the closet, pile them into vintage wire baskets for a charming, eclectic storage look. The
rustic
quality of the baskets will make a nice contrast against the softer, brighter contents inside.
Create Fabulous Florals
Nothing says quaint,
vintage style
quite like beautiful flowers. And unlike those you pick from the garden, silk flowers will look beautiful for years to come – no watering necessary! Choose blooms in complementary colors and place them in vintage-style vases. We love the look of these
blooming peonies.
They add a delicate, vintage touch that's perfect for a sweet baby girl or boy alike. Their realism will ensure that the fact they're made of silk remains your little secret!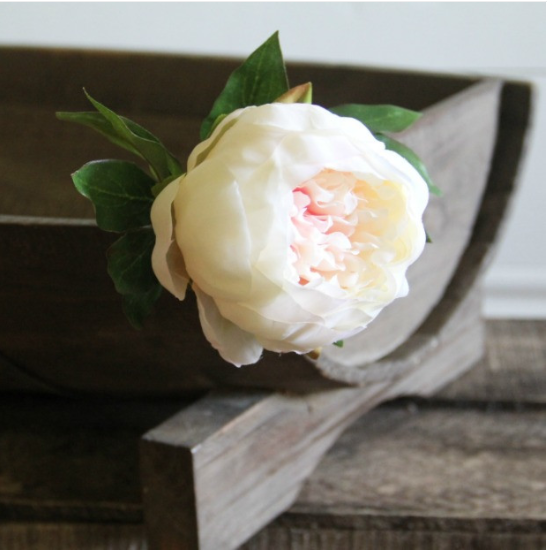 Think Frames
Gallery walls are immensely popular right now, and you can make yours pop with a collage of
vintage
wall décor or
rustic
photo frames filled with family photos, favorite quotes, or other meaningful imagery (pressed leaves and flowers fit the vintage look well!). The key to this vintage-inspired look is to not have it too perfect – a little asymmetry will provide just the right amount of whimsical flair.
Light it Up
Vintage lighting like this
three-tiered wood beaded chandelier
is the perfect fixture to give your nursery a soft, delicate glow as the light refracts off the beads. Plus, its unique look gives any room you hang it in an extra dose of character. You'll love sitting under it and rocking or reading to your little one.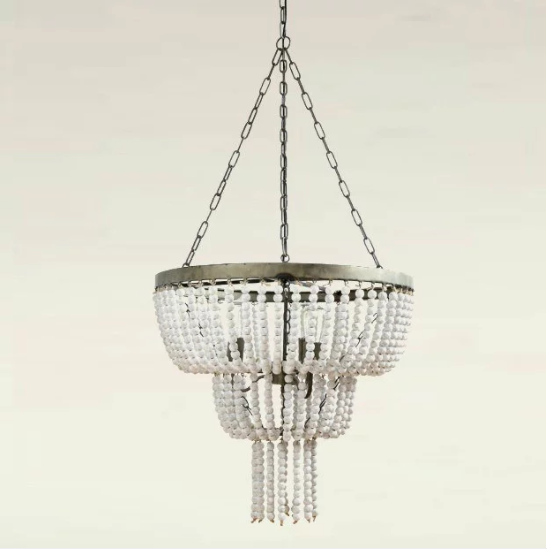 Table Top Display
If you're a lover of photographs or other mementos, you'll need a place to show them off. And this
Corinthian accent table
provides just the place to do it. Its understated yet sophisticated distressed white finish and ornate pedestal base make it a show-stopping piece of vintage house decor that instantly demands the attention of whoever enters the room. This means it is a perfect place to display your newborn photos, a favorite quote or verse, or another meaningful item.
Tell Time in Style
If you are a firm believer in keeping a rigid schedule – or just like the vintage style – this
pocket watch inspired table clock
is a charming way to tell time in style. Framed in weathered metal with classic antique roman numerals, this makes the perfect accessory to a vintage-inspired nursery. Plus, pairing this clock with a few other weathered metal accents like a mirror makes for a great contrast against softer pieces of décor.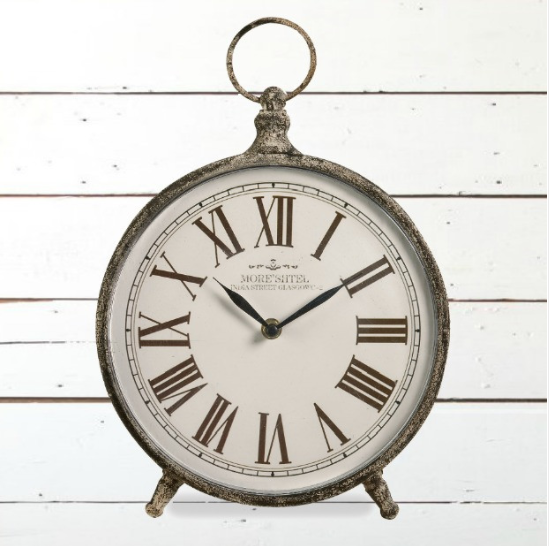 If this is a nursery style you're interested in, there will certainly be no shortage of pieces for you to choose from. So whether you're on a budget searching for cheap vintage décor that still oozes rustic charm or are in the market for a few higher-end pieces to make a sophisticated statement, you'll be able to find just what you need to have the vintage nursery of your dreams.