When you begin decorating your bedroom, there are definitely touches you can add to make it a truly comforting, luxurious space – a place that leaves you full of energy to tackle your day. One of the best ways to do this is to use the laws of feng shui to guide your design choices.
Feng shui is a Chinese thought system of laws regarding spatial awareness and the way objects' orientation and arrangement affect the flow of energy in a room – both positively and negatively – to make the space as simple and stress-free as possible. Whether or not you fully subscribe to the beliefs behind feng shui, it includes a few helpful design tips that can transform your bedroom from ordinary into oasis.
Deciding to use the principles of feng shui in your bedroom will provide you with many benefits, including:


More restful sleep


Increased intimacy with a sleeping partner


Calmness and relaxation


More energy upon waking


A distinct sense of order and tidiness


When designing your
bedroom
according to feng shui, there are a few basic rules that do not take much effort but can yield stunning results. Arrange your bed in a location that is not directly in line with your
bedroom
door in order to provide a more calming environment. Place a bedside table on either side of the bed to provide balance and equality in relationships between sleeping partners. Avoid clutter or overcrowding. Install proper lighting in order to ensure that it is both calming and energy-giving to suit your needs at different times of the day.
To help guide your selection of feng shui approved bedroom furnishings, we have gathered some of our favorite types of
shabby chic décor
for sale that will turn your bedroom into the calming sanctuary you deserve. One of our favorite ways to add this charming design style to a feng shui bedroom is with shabby chic lighting, which can be set to a dimmer switch to give you control over the atmosphere in your room. Simple wall sconces with burnished metal detailing or a small
rustic
chandelier are great examples of this style and how it can feng shui your bedroom when set to a dimming switch.
According to feng shui, colors that support the best positive flow of energy through a room are skin tones, from cool whites to warm, deep browns. This
white comforter set
is perfect to feng shui your bedroom. It's a calming color and has a charming country
shabby chic style
that evokes a feeling of soft comfort, perfect for aiding in a restful night's sleep. Also, high-quality materials like those used in this set are considered to provide more positive energy to a room because of their strength and durability.
Also, to feng shui your room it is important to keep interactions with electronics to a minimum as it is believed too much exposure can increase anxiety and lead to troubled sleep. This
industrial wall shelf with smartphone holder
gives you a convenient place to set down your phone for the night and focus your mind on calming thoughts. Its sleek design works perfectly in conjunction with a minimalist
bedroom
design and even has a sound amplifier that is perfect for playing soothing music or sounds while you snooze.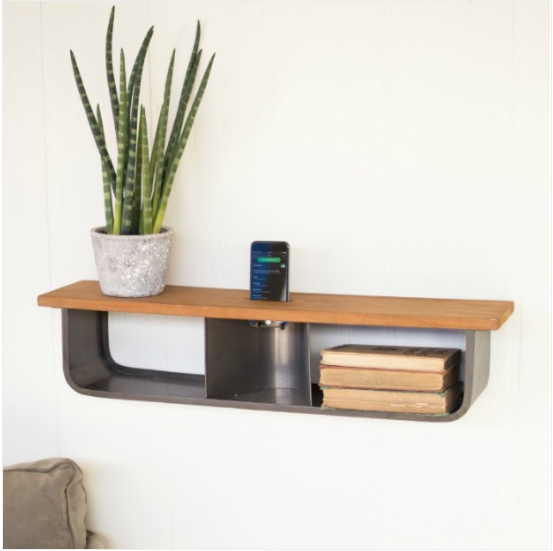 Another foundational design aspect for positive energy is incorporating feng shui plants into a space. They are thought to give life and aid in the harmony of a space. This beautiful (and stunningly realistic!)
potted olive tree
is a great way to add feng shui elements to your
bedroom
that does not require too much time or effort, and which is especially great for those of us who do not have a green thumb. And its natural charm will be sure to give you a sense of serenity every time you see it.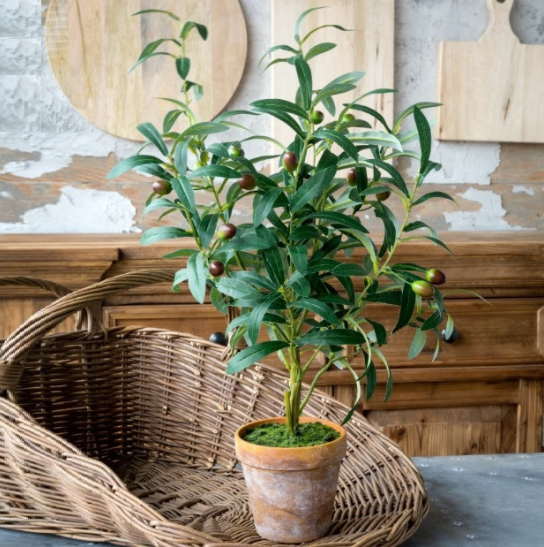 The list of vintage
shabby chic décor
that can help feng shui your bedroom does not stop there. Add two end tables in this style to either side of your bed (like we mentioned above) or add a rustic headboard made of weathered wood to evoke a sense of strength and stability. At its core, feng shui calls for décor and furniture that does not overwhelm a space but instead enhances it and increases its inherent functionality.
When you combine the different elements of feng shui with a
shabby chic style
, you will end up with a
bedroom
that gives you energy and contributes to an overall balanced lifestyle. Start your feng shui bedroom journey with a few of these pieces, and you will be on your way to a truly tranquil space.