Your living room should be the focal point of comfort and warmth during the holidays. It's the place you gather with your family to relax, read, cuddle by the fire, or eat meals together. You should decorate your living room with shabby chic holiday decorations that make you smile.
Filling your living room with bright colors, fun designs, and clever knick-knacks can help you create a shabby chic space this holiday season.
Christmas Tree Pattern Lumbar Pillow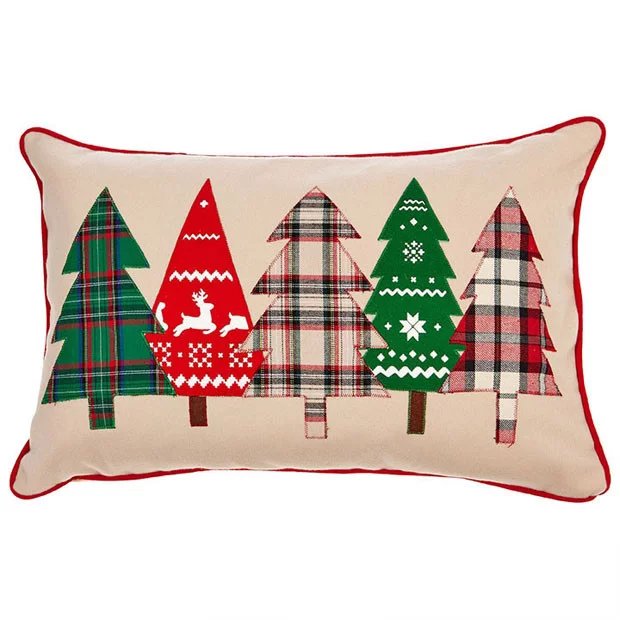 Filling up your couches and chairs with pillows makes every place a comfortable place to sit. This Christmas tree pattern
lumbar pillow
is full of fun shapes, colors, and designs to brighten up the living room and make it more festive.
Use one or two designed pieces to provide a baseline for the rest of your pillows and then accent them with solid colors or simple patterns to match. Plaids, snowflakes, reds, and greens will all bring out the distinctive designs in this Christmas tree pillow and make it more special.
Bright Hued Wood Ladder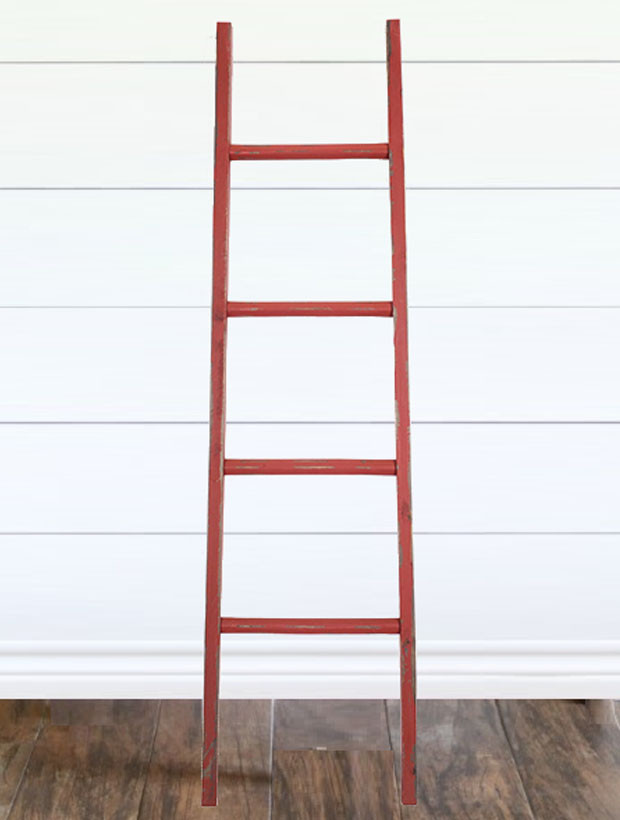 In addition to pillows, you need blankets to make your
living room
more warm and cozy this holiday season. Drape coordinating blankets over the back of your couch or chairs and then hang the rest of them on a
ladder
.
This ladder is a great way to store and display your blankets, inviting people to use them and adding layers of warmth to the room. The rustic style is perfect for storage around the holidays. The bright red adds a pop of color to your holiday decor.
Wooden Cart on Wheels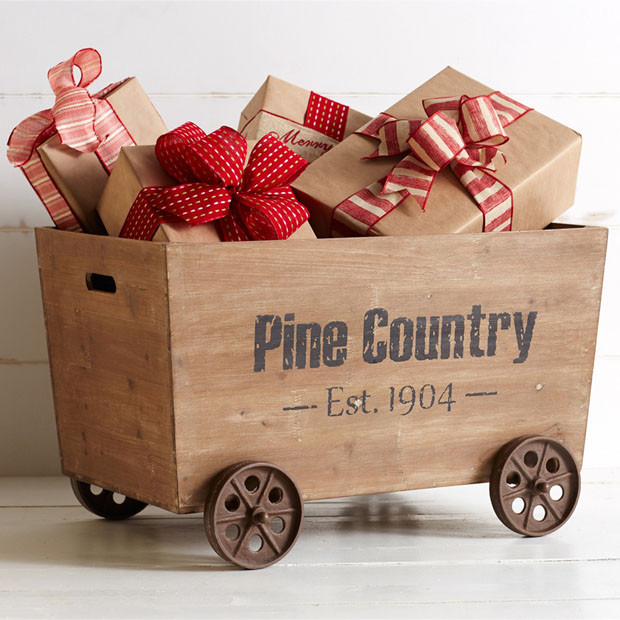 This old-fashioned
wooden cart
on wheels is the perfect shabby chic item for your living room this holiday season. It offers a fun and clever way to store extra pillows and blankets. You can also use it to pile up presents in preparation for Christmas day.
It looks like it's straight from a flea market or a tiny forgotten shop in the town square. It adds farm fresh flair to your living room and will be a great focal point. It's sturdy enough to store whatever you need and can be moved easily on wheels so you can change your decor quickly whenever you want.
Metal Bright Bell Decor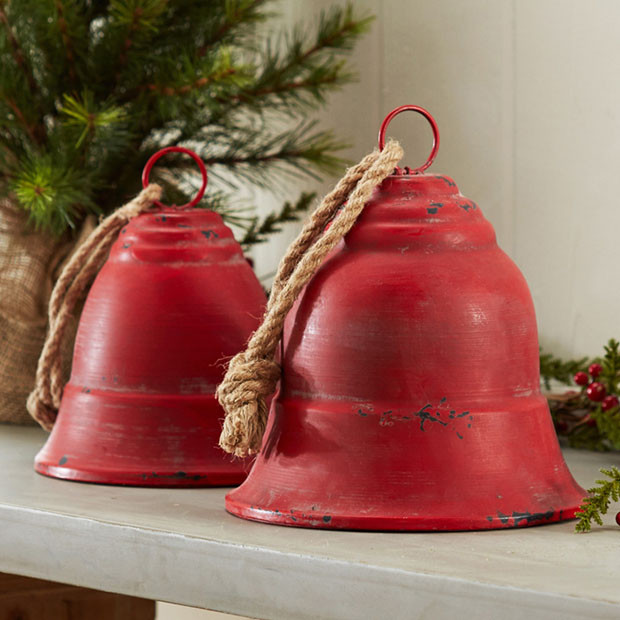 Adorn your mantel, bookshelf, or end table with these bright red
bells
to ring in the holiday season. They add a pop of color to your shabby chic holiday decor. You can signal the start of dinner or hang them on the door, so you always know who's coming and going.
The vibrant color adds dimension to any holiday display, and you can easily incorporate them into your
farmhouse style
all year long. There's no need to put these beautiful rustic pieces away when the holidays are over.
Painted Christmas Tree Wall Hanging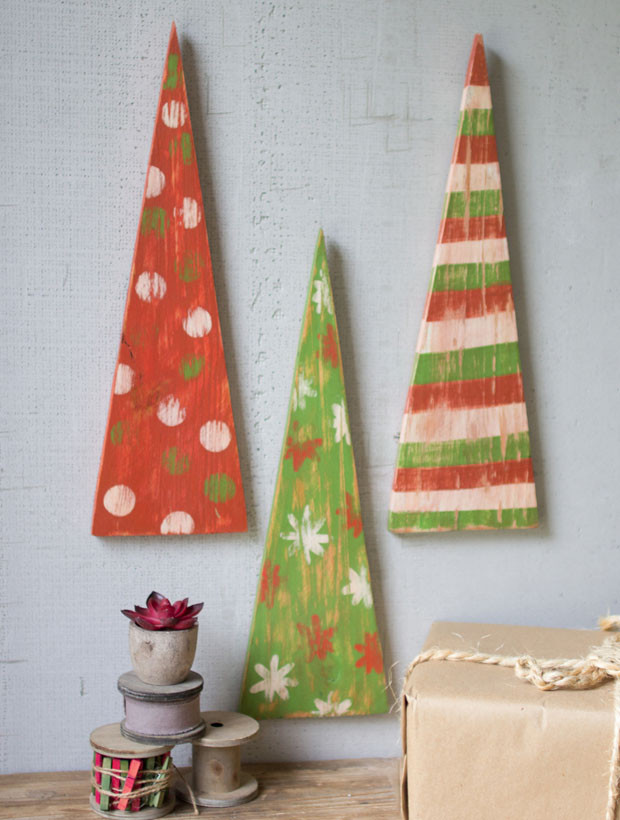 The colorful homemade style of these painted Christmas tree
wall hangings
is a fun addition to your
shabby chic
living room decor. The unique rustic design will make your living room festive and cheerful. You can hang them together or separately in any combination you like.
The traditional Christmas colors with a distressed look make them fit in well while still making a statement. These are a must-have for any holiday decorator who loves antique wooden items with a bit of flair.
As you prepare your living room for the holidays, consider some of these items to enhance your existing decor and make your space more cozy and warm. Enjoy the bright colors and festive designs as you relax by the fire with your loved ones.