Many people live in their kitchens during the holidays. They cook, they entertain, and they spend time with their families making holiday treats. It's important to prepare your
kitchen
for the holidays with functional and beautiful decor that everyone can enjoy.
Consider simple decorations that are both shabby chic and useful to you as you begin to spend so much time in the kitchen. These items not only look great but they don't take up space without helping to make the holidays easier in some way.
Lighted Birch Trees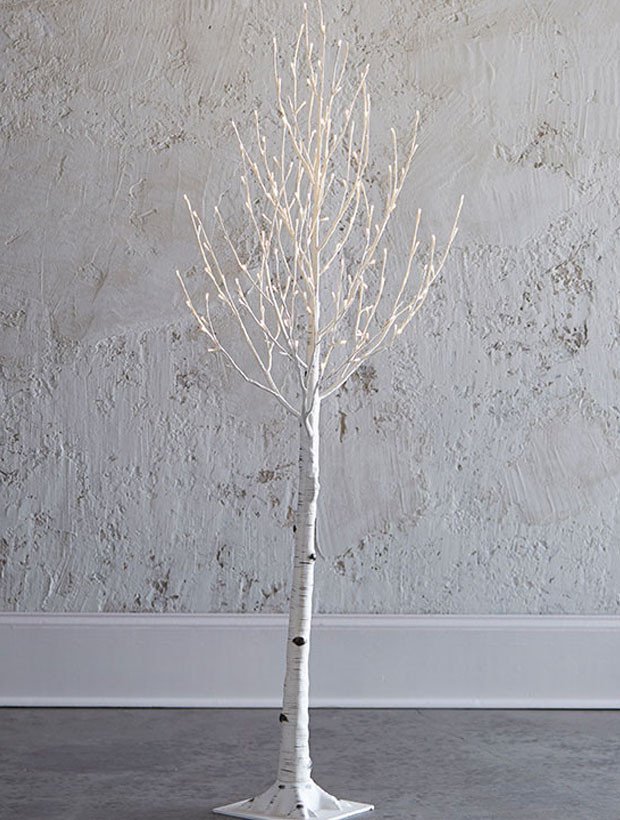 This lighted birch tree comes in both
sixty-six
and
forty-one
inches, so you can choose the size that works best for you. Place it in a corner for soft lighting during a holiday party or a warm glow late in the evening as everyone tries to wind down from the day.
These birch trees provide shabby chic elegance for all of your entertaining needs and will make the perfect addition to your holiday or seasonal decor. The great thing about these is that they can stay up all winter long because they're not specific to any holiday.
You can also place these in the entryway to welcome guests to your home or in the dining or living area to create ambiance throughout the entire space. Tucked into a corner, they're not in the way and they don't take up too much space, but their impact on the room will be immeasurable.
Merry Christmas Decorative Serving Tray Set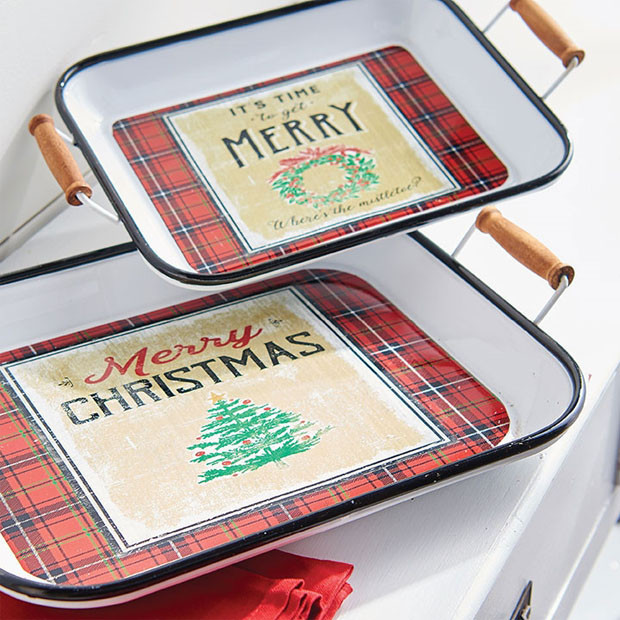 These decorative
serving trays
are fun for the whole family. You can use these to eat dinner in front of the fire as a family or have a
living room
holiday picnic. They're also great for displaying treats at your holiday party or potluck dinner with friends.
The adorable vintage Merry Christmas design is offered in two different styles and they both look great as a backdrop for lighting candles or displaying your holiday centerpieces. When they're not in use, they make wonderful decorations of their own on top of your mantel or hutch.
Wire and Recycled Wood Bar Shelf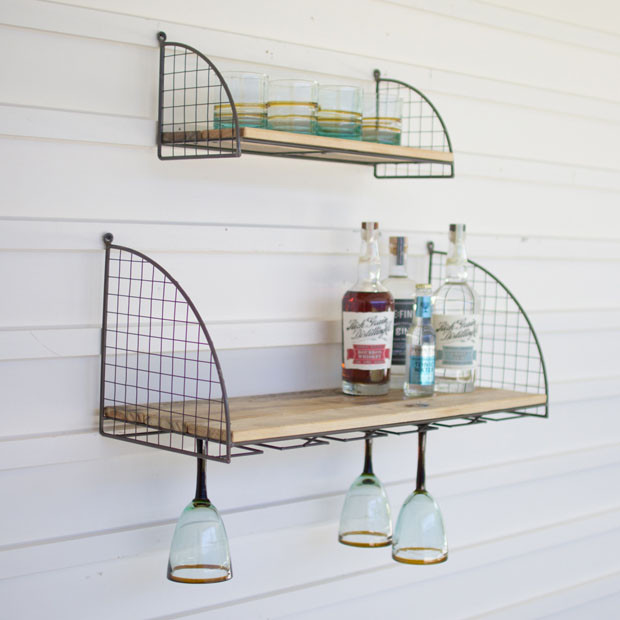 This set of two
bar shelves
is made from wire and recycled wood, making a great addition to your shabby chic kitchen this holiday season. As you drink hot toddies and decorate the Christmas tree or invite your neighbors over for a nightcap, all of your beverage supplies will be easy to reach.
Your guests can serve themselves, and they'll know exactly where to find it if you display these shelves prominently in your kitchen. It holds all of your glasses, bottles, and other bar necessities with style and rustic functionality.
Wooden Ski Style Wall Rack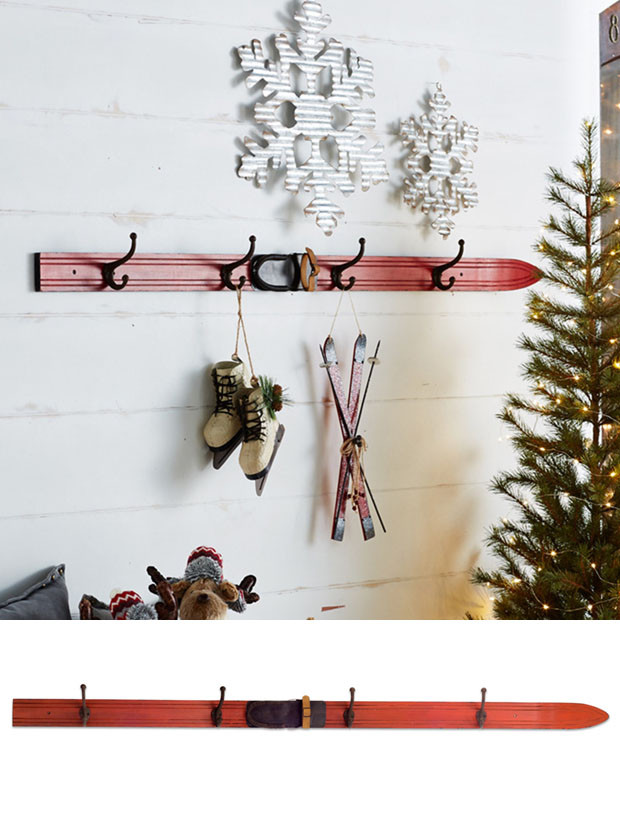 During the winter, everyone needs a place to hang their coats, backpacks, scarves, and hats. Use this wooden ski style
wall rack
near your entryway, garage, or kitchen, so it's convenient for everyone to grab their gear on their way out the door.
You can also use it in the kitchen to hang coffee mugs, measuring cups, towels, and hot pad holders for convenient use throughout a baking- and cooking-filled holiday. Its bright red color will bring joy to your holiday season and get you exciting about making all of your traditional holiday treats.
The sturdy metal hooks ensure that you can hang anything on it with ease and it will make your farmhouse kitchen look cozy because of its mountain ski lodge design. Everything you need is easily accessible, it's great for the person who loves to ski, and the belt buckle in the middle adds a touch of Santa Claus.
Prepare your kitchen for the holidays with functional shabby chic style. These decor ideas should get you started with items that can both improve your holiday decorations and be useful to you as you spend more of your time in the kitchen with the ones you love.