Is your home in need of a much-needed makeover? Making the right design choices can help your house feel like a haven from the rest of the world. If you're eager to transform your space into a shabby-chic oasis, don't throw out your existing furniture just yet! You just might be able to give your home a beautiful farmhouse vibe without starting from scratch. Give these tips a try and you'll be amazed at how a little change can go a long way.
Start With a Fresh Coat of Paint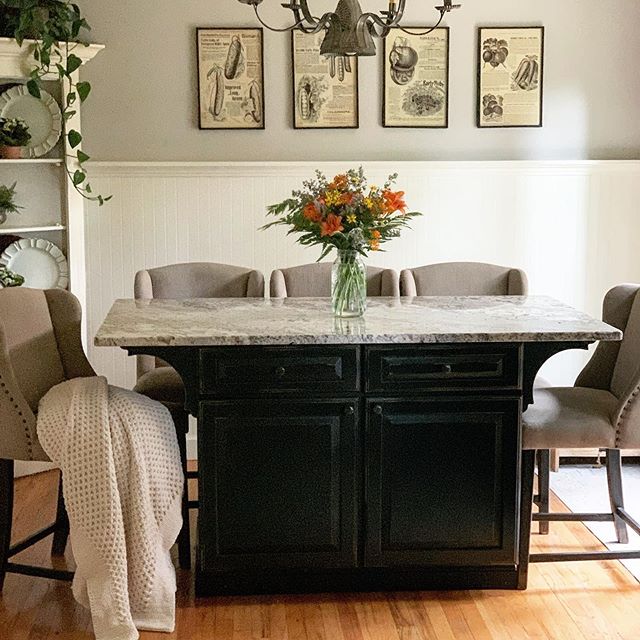 Nothing transforms a room quite like new paint. Choosing the right color palette to create a modern-rustic vibe look can help your home feel fresh, clean and bright while serving as the perfect backdrop for your chosen updates. Consider taking the whole home approach and
choose a variety of shades
designed to complement one another beautifully. That way, you can give each room a unique look while still creating a cohesive design.
Swap Out Your Dining Room Chairs
Your dining room table is a major statement piece that also serves as an important hub for family gatherings and entertaining guests. Rather than purchasing an entirely new set, consider swapping out your chairs instead. A set of metal, industrial-style chairs can accent a wooden table beautifully, while still allowing you to get the most use out of your original investment. To take things one step further, layer your tabletop with plenty of lush textiles, inviting place settings and a centerpiece that adds height and interest. Don't forget to include a green plant as the finishing touch!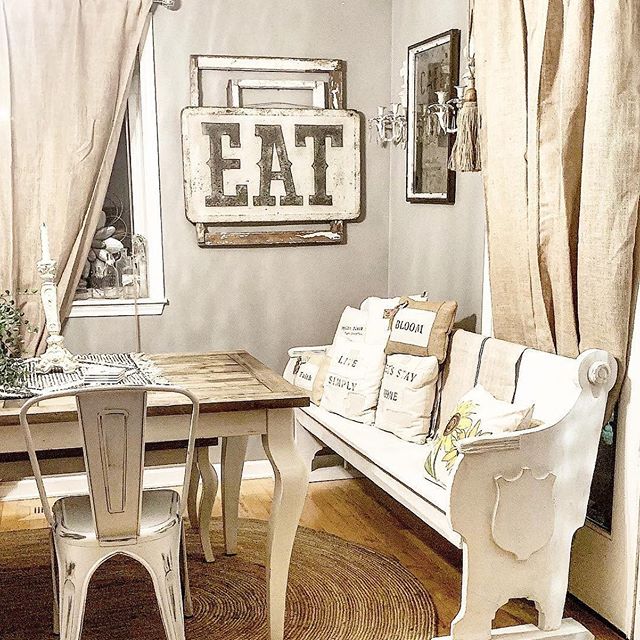 Give Your Sofa a Mini Makeover
It may seem hard to believe, but a few smart
home decor
choices can give your couch a completely different appearance. Start by adding some well-chosen accent pillows, and be sure to layer them up. While matching pairs can look great, consider individual pieces for a more interesting and unique look. Next, position some soft throw blankets to keep it soft and cozy. Framing your couch with a new rug, some green plants and interesting wall art can breathe new life into this essential piece of furniture.
Update Your Window Treatments
Investing in some new curtains can make your room look completely different, and in a very good way. Consider layering sheer and heavier drapes for variety. Not only will this add softness and luxury, but it can also give you more options to control natural light and privacy. To help the space feel larger and more open, choose floor-length curtains and hang them closer to or directly on the ceiling for a stunning design.
Choose the Right Accents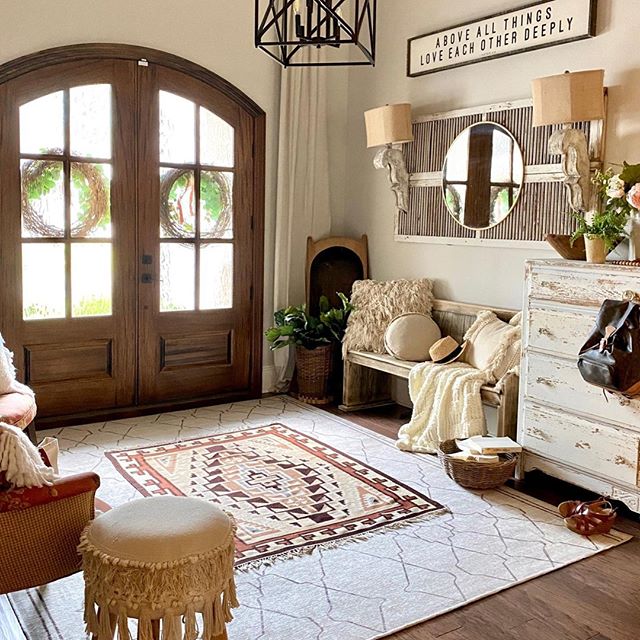 The farmhouse look is all about choosing the right accent pieces to create an atmosphere that feels cozy and inviting with a touch of modern charm. To do this, opt for pieces that coordinate but aren't necessarily matching. Don't be afraid to go for a full and even oversized statement piece; just make sure you aren't overcrowding and creating an unintentionally
cluttered
effect by adding too many items to your home. Choose finishes that have a more natural or aged appearance, but keep darker colors as accents rather than making them the main focus. Finally, make sure you're adding plenty of fabrics to keep things soft and welcoming.
Redesigning your home with a farmhouse feel doesn't have to require a complete overhaul. By focusing on the right choices, you can create the perfect finished product while breathing new life into some of your existing essentials. Remember, the right accent can give any space a totally new look, so shop smart and swap smarter for a result you're sure to love!