Whether you live in a country manor or on the top floor of a city skyscraper, there's always room to infuse your life with that cozy feeling you get from a
shabby chic
décor style. As you create your sanctuary, each room can be a source of comfort, while simultaneously giving you the sophistication you need to "Wow!" your friends and family. Take a look at these ideas for taking your home to the next level:
Find Your Inner Chef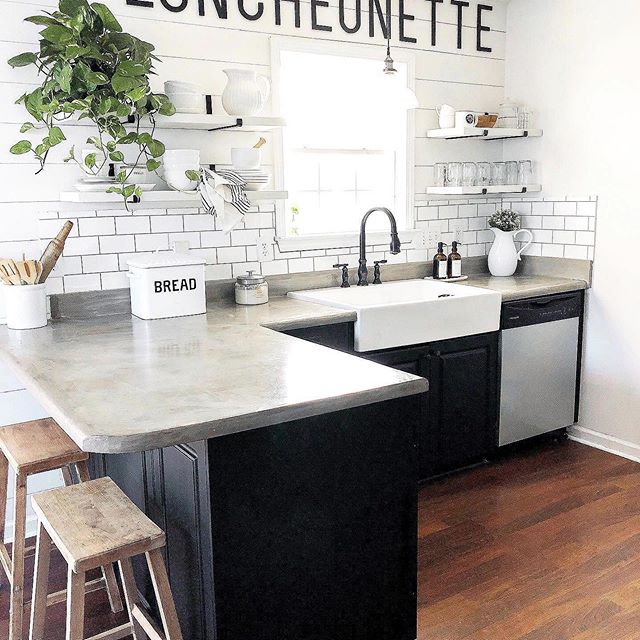 Your kitchen shouldn't be a place of clutter that you visit just to pop a frozen meal in the microwave. As you think about what items you want to place in your kitchen, think about the way you want to feel each time you walk in the room. As you imagine your new space, think about what will make you feel like cooking those meals at home with your spouse or a new friend from work. Each item you place around the room can be more than just a decoration piece. The best way to create a kitchen you can use is to combine style with function. You might add in some 
rustic metal wall shelves
 to hold your favorite set of china or think about using some 
floral-patterned canisters
to hold items such as flour and sugar. As you re-organize your kitchen, make sure to put items in places that flow naturally for you and remember that anything you don't use is something you are allowed to get rid of.
Host an Unforgettable Dinner Party
The dining room might not have felt like a particularly important room when you were in college, but what about when you want to host a dinner with your new colleagues? By picking out some tasteful pieces to highlight your space you can create an air of glamour while keeping the vibe low-key and restful. A softly lit chandelier can cast a warm glow that spreads across the 
dining room table
, all the way to the curtains on the windows. As the main function of this room is to entertain, this a good place to add in fun pieces focused primarily on style. Accent pieces on the walls can go a long way to add charm while not taking over the entire room.
Relax and Wind Down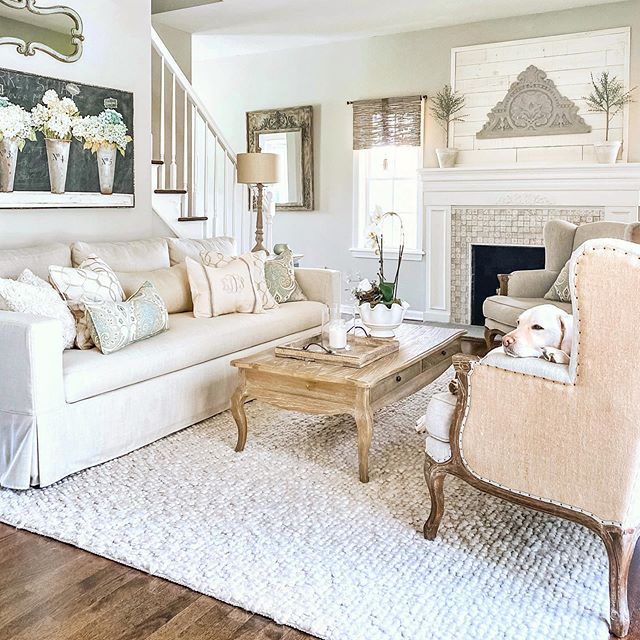 Your living should be a place that you can go to easily relax from the day. Create a warm and inviting atmosphere with a variety of
ruffled blankets
 and cozy cushions to fall into. A good way to add comfort, especially on a tile or hardwood floor, is by adding an 
area rug
. Depending on the size and shape of your living room, you might consider adding bookshelves or some extra accent chairs to have the room take on a more lived-in feeling. If you need more storage space in your house, the living room is a great place to add in items such as a rustic toybox or book-shaped boxes that seamlessly fit into your shabby chic style.
Let the Sheep Count You
At the end of the day, you want to be able to walk into your
bedroom
and feel ready to curl up in a ball and fall asleep. Of course, you also want to be able to invite over that special someone and feel secure that they'll want to come back. Your bedroom can be cozy and alluring simultaneously. Try adding a vintage mirror to take the class up a notch, or finding a
comforter set
that perfectly matches the throw pillow on your accent chair. If your bathroom has an en suite bathroom, you might consider picking out mirrors and a floor mat that matches the coloring and style of those in your bedroom.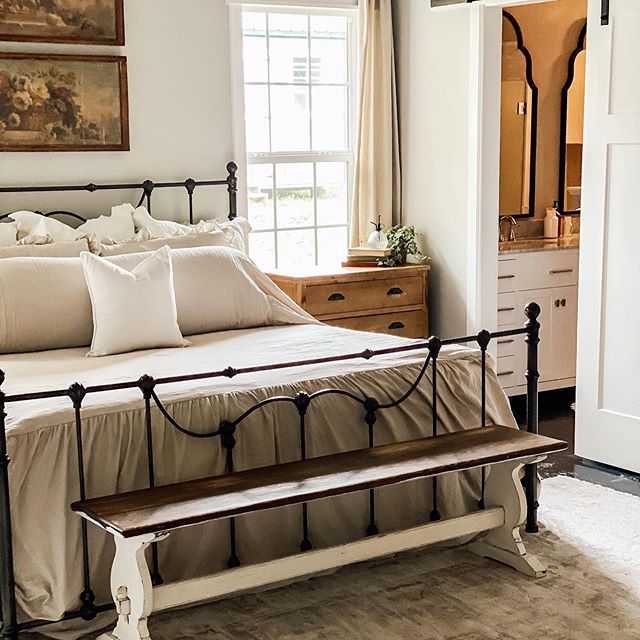 Whether you're starting from scratch in an urban home, or you're adding extra character to your
antique farmhouse
, there are lots of ways to add cozy character that feels unique to your individualized tastes. As you design each room of your house, you can create style choices that keep you stylish and comfortable at the same time. From an organization system in the kitchen to a floral-patterned blanket to keep you cozy at night, your shabby chic dream home is just around the corner.