Whether you plan to sell your home or you just want to refresh it, one of the best things you can do is update your lighting. As you go through your home, you will see major light fixtures that may feel outdated or just not your style, especially any chandeliers. You may also want to add light to some areas. Therefore, these are some tips on your farmhouse chandelier placement.
Consider Your Décor as You Choose Your Chandelier Placement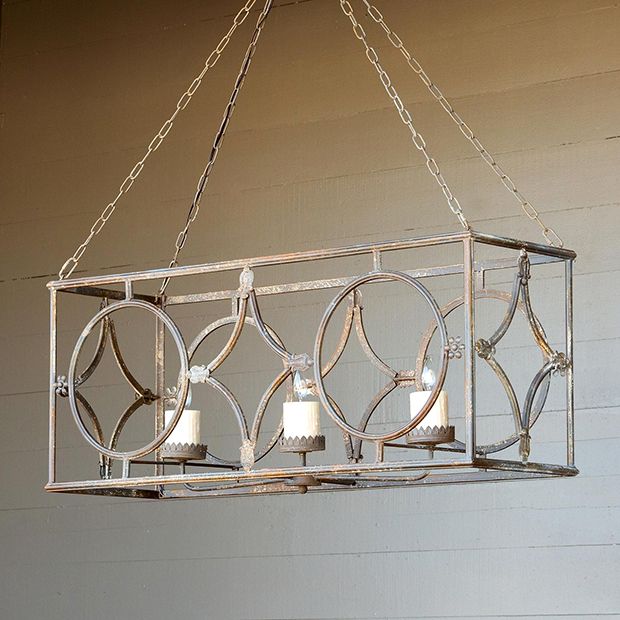 The design of your chandelier will determine how and where you hang it. For example, you may want to avoid a feminine chandelier in a more masculine room, such as a game room or man cave. Also, consider how you feel about mixing metals before choosing bronze or aged gold lighting in a room with nickel fixtures.
Avoid fixtures that will clash with your artwork, design aesthetic, paint and furniture. If your room has an old-English elegance, you may want a crown chandelier that fits the design, while a log home may need a rustic woodland antler chandelier. Just make sure the architecture supports the heavier elements of this type of aesthetic.
Research Farmhouse Chandelier Ideas Based on Your Room Size
The size of your room should have a direct impact on the type of chandelier that you choose. If you plan to add something to a large, open dining room, you can choose a farmhouse transom chandelier fixture, such as a linear chandelier that sits over a long table. However, if your room is small, such as a walk-in closet, you should choose something much smaller, such as an elegant bead chandelier. You can still create an elegant space with a semi-flush option.
Check the Necessary Lighting in the Room
As you review your farmhouse chandelier ideas, consider the amount of lighting your room needs. Bedrooms, offices, kitchens and rooms where your family congregates often have layered lighting, so you may have a main ceiling light, pot lights and lamps, and your bookcases may have shelf lighting. Other rooms, such as bathrooms, closets, entryways and hallways tend to have a single lighting option because they require less light.
Consider an Unexpected Location
Chandeliers are classic lighting. They can dress up or enhance any room. You can choose a playful option for a child's bedroom, or a whimsical fixture for a teen girl's bedroom, such as a colorful crystals mini chandelier or gold metal tea light chandelier. Don't forget your outdoor areas, such as your porch. Imagine the luxury you can add to a simple laundry room or closet.
Choose a Focal Point
Each room should have a single focal point. Some rooms may have a fireplace, while others have a painting or other piece of artwork. Your chandelier placement can also become a focal point. Therefore, start with choosing one feature in each room that draws the eye. If you don't find one, consider adding unique lighting that you can turn into a focal point.
Find the Right Chandelier Placement
Where you hang your chandelier is just as important as what type you choose. If you seek a classic look, you may hang your fixture in the center of the room. However, in dining rooms, this type of lighting often hangs over the dining room table, whether you center it in the room or not. For an unexpected twist or styling choice, you can hang your fixtures off-center.
Turn your home into a well-lighted reflection of you and your family with your lighting fixtures. Contact Antique Farmhouse to help you find the style and impression you want in your home.
Sources:
https://www.thespruce.com/chandelier-dos-and-donts-for-1977200
https://www.homesandgardens.com/ideas/farmhouse-dining-room-ideas
https://www.hgtv.com/design/remodel/mechanical-systems/lighting-tips-for-every-room
https://www.homesandgardens.com/advice/lighting-a-dining-room