The holidays will be here before you know it, and now is the perfect time to start prepping your picture-perfect holiday decor. If you're a fan of all things retro, your home should reflect your vintage passion and transport you and your guests back to yesteryear. Transforming your home into a 60s winter wonderland is simple with a few tips. Here are seven mid century modern Christmas decor ideas to get you started.
1. The Pinnacle of Mid Century Modern Christmas Decor: Tinsel Everything
When you think of mid century modern Christmas decor, tinsel is probably one of the first things that comes to mind. From the iconic tinsel Christmas tree to wreaths, garlands and everything in between, tinsel is a hallmark of mid-century Christmas decor. While silver is a common tinsel color, you shouldn't feel limited by it. You can mix and match the colors of tinsel to suit your space for added dimension and fun.
2. Geometric Shapes
Geometry is an important facet in mid-century modern design, and these shapes are easy to incorporate into your Christmas design. Consider adding some geometric statement pieces, such as bold tabletop decor, wall art or textiles, such as placemats, table runners or a cozy geometric throw. The sky's the limit on where and how you can blend geometric shapes into your aesthetic.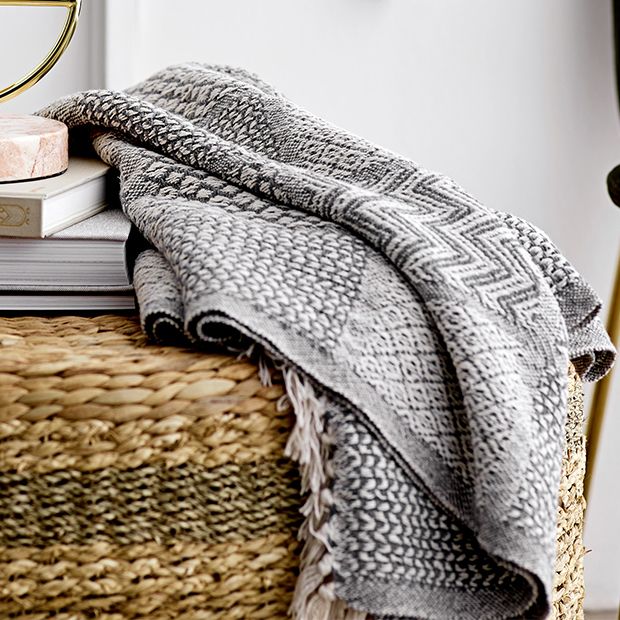 3. Diamonds, Starbursts and Sputniks
The beginning of the Space Age heavily influenced mid-century decor, made evident in the common use of diamond shapes, starbursts and Sputnik light fixtures. These retro elements bring an otherworldly touch to even the most modern properties and make perfect holiday accents. You can incorporate these outer space pieces in the form of Christmas tree ornaments, wall decor, tabletop decor, lighting, stockings and so much more.
4. Vintage Ceramics
Vintage ceramic trees are regaining popularity, so much so that modern reproductions are widely available. Why stop at Christmas trees in your ceramic selection? You can also add a pop of color with stoneware mugs and festive green kitchen canisters, or you might want to introduce a subtle decor detail with a set of snow-white stoneware canisters. Ceramics allow you to add as much or as little color as you desire.
5. Bold Colors
Perhaps one of the most fun aspects of mid century modern Christmas decor is the bold color palette you can use. Various shades of pink, green, teal, red and yellow allow you to effortlessly revamp your home's Christmas style. You don't have to worry about keeping up with the neighbors next door when you run with these mid century modern Christmas ideas. Your home will be the awe-inspiring envy of the block!
6. Classic Bar Display
A vintage bar doesn't just belong in your grandparent's basement. This design element is as relevant as ever and can help elevate your home's mid-century design to wow your guests at this year's holiday get-togethers. Don't worry if you don't have the space for a full dry bar. You can create a mini bar with a simple addition of a wooden tray, a few vintage-inspired glasses and a metal cocktail shaker. Your thoughtful addition will have your guests feeling all the vintage vibes.
7. Retro Ornaments and Lights
Whether you opt for a tinsel tree or a traditional evergreen, retro ornaments can add a mid-century flair to your decor. Keep your eyes open for colorful glass ornaments in a variety of shapes, like round ones with pressed starbursts or the classic finial style. You can also throw your decor back to the 50s and 60s using vintage string lights, like those with C9 bulbs. Once you add a shiny finial tree topper to your tree, you've got the perfect mid century modern Christmas decor design fit for a magazine page.
Start Dreaming of Mid Century Modern Christmas Decor Ideas Today!
Are you feeling inspired? It's never too early to plan the Christmas wonderland of your dreams. Now that you have the knowledge and inspiration, it's time to start acquiring your design elements. Don't hesitate to lean into the mid-century modern design's creative and whimsical nature as you craft your ideal space. Antique Farmhouse offers a wide selection of unique pieces to bring your festive ideas to life. Shop Antique Farmhouse's collection of mid century modern Christmas decor today!