The beauty and elegance of the mid-century modern aesthetic have the style making a big comeback and for good reason. People love the simple lines, minimalist designs and emphasis on natural materials. Mid-century design can be incorporated into your home in many different ways, from fully remodeling your home to capture the unique architecture to adding new accessories that are inspired by the piece. If you want to go the latter route, an easy place to start is with mid-century modern table decor. Keep reading for great ideas to add a new style to your space.
Easy Mid-Century Modern Table Decor
If you aren't ready to dive into a renovation or replace large pieces of furniture in your home with mid-century pieces, you can start with accessories. You can spend less money and still get a big impact. As a bonus, you also have the ability to easily move or replace decor items as your tastes change. Here are a few mid-century modern table decor ideas to try.
Elevate With Elegance
One way to add mid-century style through your table decor is with the table itself. Look for a side table that has the clean lines, tapered legs and rich natural wood tones that are staples of the mid-century modern style. With a well-designed table, you can let the top be the decor and just add a simple single-stem vase or a candle.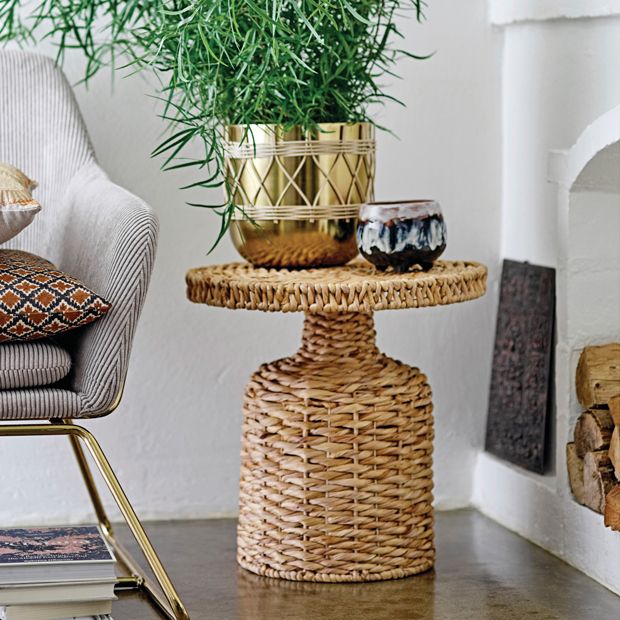 Color Pop
Mid-century design usually features color palettes that are overall neutral with a few pops of color. Your table decor is the perfect place for that pop of color. Get a bold vase or table runner in a color such as turquoise, mustard or burnt orange.
Go Geometric
Shapes are also a great way to enhance your mid-century modern table decor. The style features an emphasis on geometric shapes. Consider a bowl with decorative balls, angular candle holders or placemats or coasters with a geometric shape. These can also be a way to introduce color into the room.
Add Some Greenery
When you think about mid-century modern table decor ideas, think green. Plants are a huge part of the aesthetic which emphasizes the connection with nature. Find places to display plants on your tabletops. You can get unique vases that will highlight fresh flowers, or get planters to hold rooted house plants. With a little care, they can look great for years. Good mid-century plant options include small potted succulents, a bonsai or a low-maintenance snake plant.
Celebrate the Charm of Vintage Accents
Your tables can also become display platforms for your favorite mid-century pieces. Find a unique lamp or basket to sit on your tables and add more interest to your room. Don't be afraid to think outside of the box. You can bring items such as cutting boards, pitchers or jar sets out of the kitchen and use them as mid-century modern table decor in a living room, dining room or even a bedroom.
Use Your Wall Space
Table decor doesn't have to be limited to the actual tabletop. If your table is against a wall, use that space as well. Hang a sunburst mirror or a series of pictures right above the table to connect them and create a new focal point in the room.
Blending Functionality and Style
As you consider all these mid-century modern table decor ideas, make sure to choose items you'll love and use. Mid-century design is very beautiful, but it is also meant to be functional. If you invest in planters, vases, candleholders or containers, use them. Your items can be practical and stylish at the same time.
You also want to make sure that the space still feels like your home. It's fun to lean into a certain design style, but stay true to the items you like. Mix and match as needed to create the space that you and your family will love spending time in.
Have Fun With Mid-Century Modern Table Decor
When you're looking for a new style for your home, take inspiration from the mid-century area. Mid-century modern table decor is an easy way to get started and you can have a lot of fun discovering the perfect pieces for each tabletop in your home. Shop for what you need with Antique Farmhouse.